SAN FRANCISCO — When the first Femdom Awards begin tomorrow night, one team may command a little more obeyance than the others. The Kink Bitches division, headed by Maitresse Madeline Marlowe, has over twelve nominations, including Femdom Site of the Year (DivineBitches.com), Domme of the Year (Maitresse Madeline Marlowe), Sub of the Year, and Scene/Clip of the Year. In some categories, performers from Divine Bitches will be competing with themselves.
"Divine Bitches has had an amazing year," says Madeline, who built and conceived out the site for Kink.com. "But there's no one on that list who hasn't done incredible work. The Femdom Awards were created to recognize the hard-working femdoms in this industry, who can sometimes be under-represented at other award shows."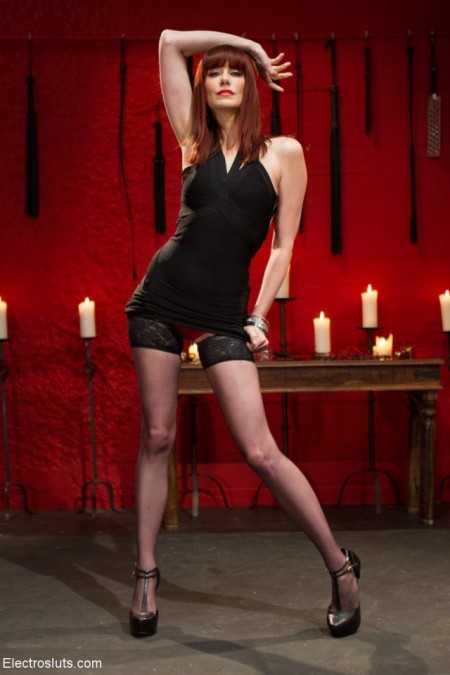 The Femdom Awards should also serve as a strong counterpoint to media depictions of BDSM, like 50 Shades of Grey, which often focus on female submission. In fact, female domination has been a consistent area for growth in the adult industry. The Kink Bitches division has quickly emerged as the standard-bearer for femdom entertainment, encompassing not only Kink's femdom sites — Whipped Ass, Foot Worship, Divine Bitches — but live events and a highly successful webcam program.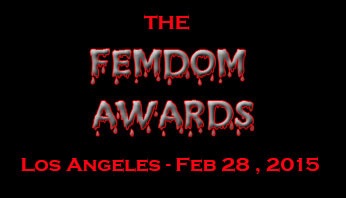 Maitresse Madeline made national news when a private, hour-long, Divine Bitches webcam session with her was auctioned for over $40,000. She was featured in the NY Daily News, Gawker and the Colbert Report, and helped raise awareness about the commercial potency of innovative and interactive FemDom entertainment.
A full list of nominations for Kink's FemDom division below:
FemDom Site of the Year
DivineBitches.com
Domme Of the Year
Maitresse Madeline Marlowe
FemDom Scene of the Year
Maison De La Maitresse (DivineBitches.com)
Cuckold Scene Of The Year
Maison De La Maitresse (DivineBitches.com)
Strap-on Scene Of The Year
Maison De La Maitresse (DivineBitches.com)
Ass-Worship Scene of the Year
A Sound Decision (DivineBitches.com)
Dungeon/Bondage Scene of the Year
Le Dragon Rouge (Kink Bitches' WhippedAss.com)
Dungeon/Bondage Scene of the Year
Maison De La Maitresse (DivineBitches.com)
G/G FemDom scene of the Year
Le Dragon Rouge (Kink Bitches' WhippedAss.com)
Role-play FemDom Scene of the Year
Le Dragon Rouge (Kink Bitches' WhippedAss.com)
Other Fetish Scene of the Year
A Sound Decision (DivineBitches.com)