Glenn King's ManEaters Show announced today the contestants for the show's second "Best Bush Contest":  Marsha May, Rachael Madori, Lola Luscious, Jeanie Marie. The Contest will be held on August 28, at 7PM PST and broadcasted Live on TheKingNetwork.com. The show will also be available for viewing at a later date on the globally popular MaddyGTV Late Night Roku Channel.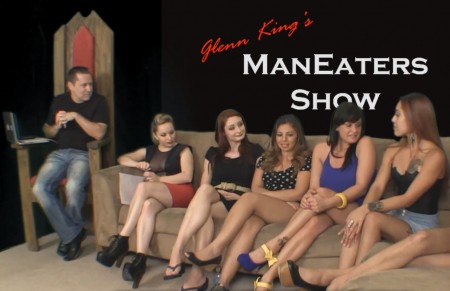 Host of the show Glenn King said "Best Bush Contest is one of my favorite shows of the Year. The Bush is an important part of nature… Scientists will tell you that pubic hair collects pheromones, and is used by female animals of all kinds to lure and arouse males. .. it's a very important part of sexuality, just like Boobs and Ass. If one is going to have a Best Boobs Contest or a Best Ass contest, it's only logical to have a Best Bush Contest!"
The contest will be consist of Three Rounds: Bush Modeling/Smelling, Bush Roleplay, and Impress The Judges Round. The judges will be Glenn King, Aiden Starr, and Mena Mason. The winner will be booked for a scene on MeanBitches.com and will be featured on the boxcover of a DVD.
Glenn King's ManEaters Show is best described as a "Pornstar Variety Show", featuring today's hottest Pornstars in games, contests, and other shenanigans. The show can be viewed for free on TheKingNetwork.com and on  MaddyGTV Late Night, on Roku. Roku customers can add the channel by clicking on 'Search' and then typing in "MaddyGTV", or by looking in the Special Interest Category. The show has had over 750,000 views since premiering on the channel a few months ago.
Glenn King, owner of The King Adult Broadcast Network, has been an Adult Film Producer/Director and Radio Host since 2002. Known as a Pioneer in the world of Erotic Femdom/Fetish and the creator of the MeanBitches websites, his work has won AVN and other awards.