The Free Speech Coalition mourns the passing of Larry Garland, founder of the Eldorado Trading Co, and past President and current Vice President of the Free Speech Coalition Board of Directors.
"Larry Garland was a longstanding member of the FSC board of directors, a committed industry leader, and a kind and caring person," said Eric Paul Leue, Executive Director of the Free Speech Coalition, "He had a witty sense of humor and a beautifully optimistic take on life. His passing leaves us with great sadness. We offer our condolences to his family, loved ones, and his colleagues at Eldorado Trading. Rest In Peace Larry, you will be missed."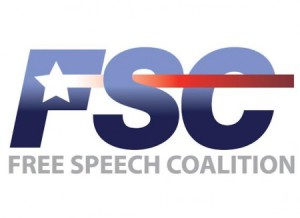 Tim Valenti, the current President of the Board, said "I could not have been prouder to serve with him on the board. I knew him as a kind and generous man who gave so much of his time and effort to help make this community. He will be sorely missed."
"He was an exemplar, both as a businessman and friend," said Board Chair Jeffrey Douglas. "Everyone who had been at his place of business, and seen both the efficiency he created, and the loyalty he inspired in all of his workers could not fail to be impressed. His dedication to people was reflected in how he ran his business, how he conducted his relationships, as well as his dedication to the Free Speech Coalition. He served for years both as a director and an officer. He is irreplaceable both as a colleague and a friend. Our hearts go out to his family, coworkers, and colleagues."
"Larry and I were friends for many many years," said Lynn Swanson of Classic Erotica, who served with Larry on the FSC Board for over ten years. "We have been through so much together – so many good times and so many not so good times. He was such a genuinely good person, I will sorely miss one of my dearest friends."
Larry Garland founded the Eldorado in 1974 as a distribution company for Native American jewelry, and later became a leader in the sexual wellness and pleasure product market. Larry was a past President and served as the current Vice President of the Free Speech Coalition. Larry received numerous prestigious awards for his achievements in the industry including induction to the AVN Hall of Fame, and the AVN "O" Lifetime Achievement Award. In 2013, he was inducted into the StorErotica Hall of Fame. Just last week, he was presented with the Pioneer Award at the 2017 Xbiz Awards.