The votes are in.. And up until this morning it was a close race, South held the lead over Shy Love and Kelli Roberts but it was thin..Then South tweeted this gem: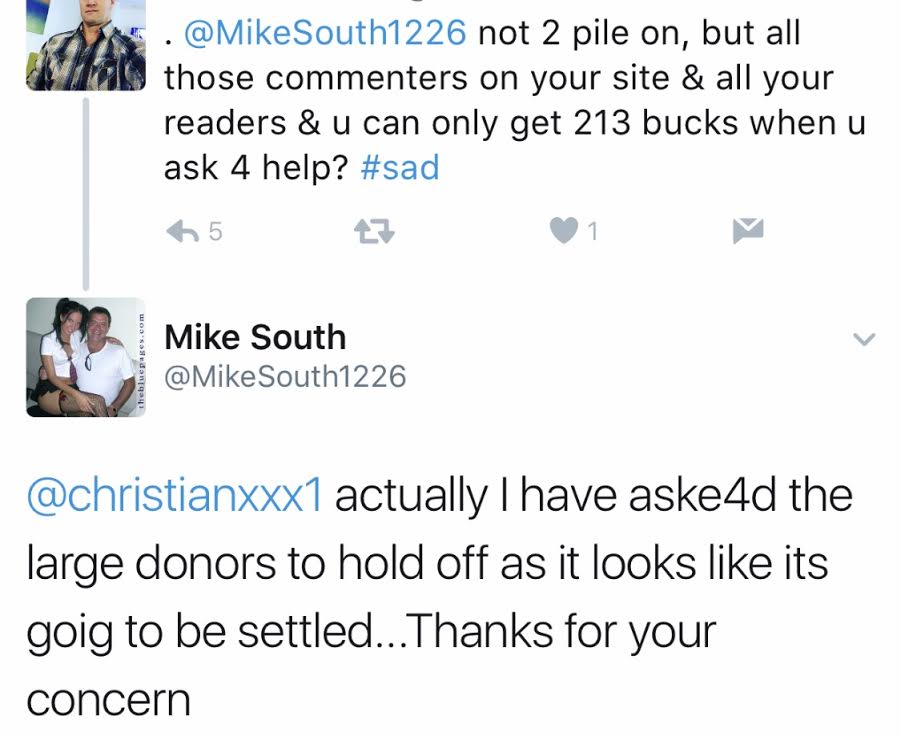 Once that was public, the tard electorate cast their votes, South, without any help from the Russians, won in a landslide..
It's hard to tell what South is saying in that tweet, maybe he wanted his his BBW supporters to wait?  South, large people have feelings. They prefer toe term BBW…
Maybe Im wrong, maybe when South says "large donors" he's talking about penises? Maybe Prince and Xander where about to donate but he said no…. See what I did there, I named a black guy and white guy, I could of said Prince and Lexington, but I'm staying politically correct ..
The sad thing is, im once again in a situation where I cant reveal what I know. But my source at the Embassy Suites tells me, South has NO money, No real donors, and only one way out..For him to imply there are people standing by with a checkbook is about as truthful as when he hinted that Manwin was trying to kill him..
Why would these "large donors" donate thru Gofundme?  Wouldn't it be easier to just send South the money or say, "South Ole Boy, Let me send this money to the lawyer, dont worry about a thing"
I guess if you write about how much everyone likes you you may actually start to believe it..Soon reality will set in for Mike South. But not Tom South, he's cool…..