A Canadian woman realized her desire to join the "Mile High Club," but this membership has no privileges.
Alicia Elizabeth Lander, 26, was convicted Wednesday of committing an indecent act in public, assaulting a police officer, causing a disturbance and causing mischief to property.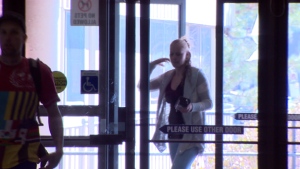 The charges followed her arrest last year for engaging in a sexual act on board an Air Canada flight bound for Halifax.
In court Wednesday, the woman said she could not remember what happened on the plane because she had been drinking.