Online discussion portal MindBrowse.com is set to host its second live show, "An Intimate Talk with Ernest Greene and Nina Hartley" on Tuesday, August 26, starting at 3pm. A live videoconferencing event produced by Sssh.com, the legendary husband and wife duo will talk about Greene's new novel Master of O, the recent appearance of BDSM on the pop culture radar and their careers in adult entertainment, each of which spans over 30 years.
"Nina and Ernest have been a huge part of the porn industry over the last several decades, and they have an enormous wealth of experience and knowledge," said Angie Rowntree, owner of Sssh.com and coordinator of MindBrowse.com events. "I look forward to hearing them talk about everything from BDSM culture to recent developments in the adult entertainment industry."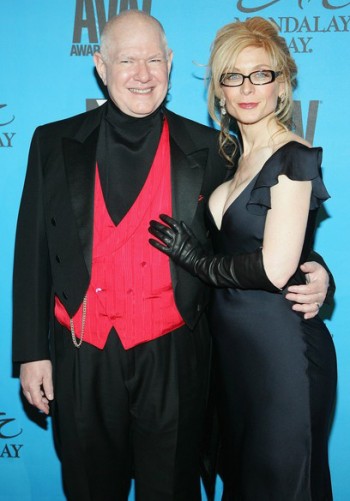 Hartley, who performed in her first adult film in 1984, is also well known for her work as a sex educator and author. In addition to performing in nearly 1000 adult movies, Hartley has released a line instructional videos, and in 2006 published the book Nina Hartley's Guide to Total Sex.
Greene has been involved in the production of adult films for three decades as a writer, director, producer and performer, and has over 500 movies to his credit. Greene produced and directed the Nina Hartley's Guide instructional series, with has sold 250,000 units and now includes over 40 individual titles.
An Intimate Talk with Ernest Greene and Nina Hartley starts at 3pm on Tuesday, August 26, and is available to viewers free of charge on www.MindBrowse.com. The discussion also will be live-tweeted and monitored at @ssshforwomen under the hashtag #sextalktuesday. Viewers may interact during the event and pose their own questions and points under the #sextalktuesday for Hartley and Greene to address.
Please direct press inquiries and requests for further information to Brian Gross at brian@bsgpr.com or Angie Rowntree at editor@sssh.com.
Mindbrowse is a production of Sssh.com, smart and sexy entertainment for women.  For more information on Ernest Greene and his newest novel Master of O, please visit www.masterofo.com. For more information on Nina Hartley, please visit her at www.nina.com.
---