The Nordic model of prostitution increases the risk of violence and the transmission of sexually transmitted disease, a study has found.
Published in the British Medical Journal, researchers led by British Columbia Centre for Excellence in HIV/Aids undertook a systematic review of the factors influencing sexual or physical violence against prostitutes.
They were looking to find out how the criminalising of clients instead of prostitutes – so dubbed the 'Nordic model' – affects working conditions.
The review comes as Canada considers implementing the model, currently adopted by several countries including Sweden and Norway, with justice minister Peter MacKay promising to implement the new law following widespread support.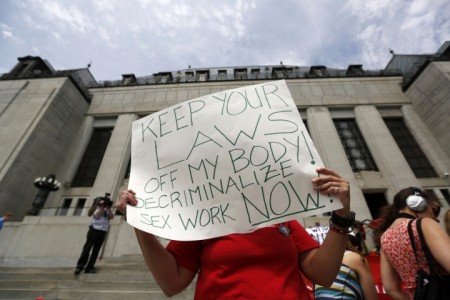 More Vulnerable
In January, Vancouver Police stopped targeting sex workers and instead chose to focus on clients. In the study, authors focused on the experience of prostitutes in the area.
Findings showed that while sex workers said they experienced fewer arrests and increased concern for their safety, they had less time to screen clients and were forced to go to outlying areas where they were at greater risk of violence, including being forced to have unprotected sex.