A federal judge handed Christmas gifts to both nudists and San Francisco officials on Wednesday, whittling down the 2-year battle over the city's ban on sidewalk nudity to two instances in which police targeted protesters at City Hall, and dismissing the rest of the suit.
The San Francisco Board of Supervisors voted in November 2012 to prohibit "genital exposure" on all city sidewalks, plazas, parklets, streets and public transport, except during permitted activities such as the Pride Parade, Folsom Street Fair and Bay to Breakers race.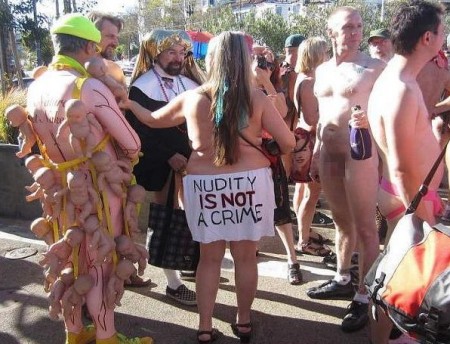 Nudists struck back by filing a federal class action to prevent the ordinance from taking effect, claiming that nudity is an integral part of their personal and political expression and protected by the First Amendment.
Read more