From NY Post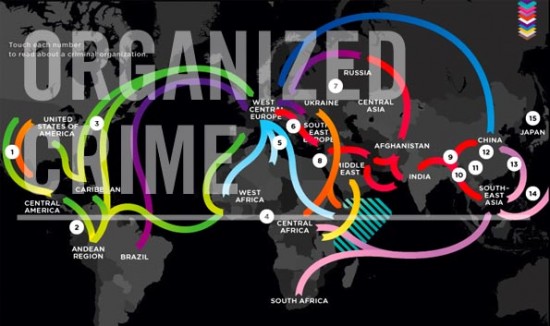 Feds busted up a mob racket that allegedly smuggled women from Russia and Eastern Europe to work at local strip clubs, prosecutors said today.
Manhattan US Attorney Preet Bharara announced the arrest of 20 people, including reputed Gambino capo Alphonse Trucchio, on a host of charges that included visa fraud, marriage fraud, transporting illegal and aliens.
Read the indictment
All the defendants – alleged members of both the Gambino and Bonanno crime families – were picked up today and are expected to make their initial appearances in court this afternoon.
The ring would provided women to owners and operators of jiggle joints in Queens and Long Island, and then charge the clubs "protection" money, authorities said.
"The named defendants are charged with participating in a scheme that recruited Russian and other Eastern European women and assisted them in fraudulently obtaining summer work and travel visas," according to federal prosecutors.
"The defendants procured and sent these women false job offers for waitressing and other positions they would then include on their visa applications. However, once the women arrived in the U.S., they worked as exotic dancers at the strip clubs, in violation of visa rules prohibiting employment in the adult entertainment industry."
The 34-year-old Howard Beach resident Trucchio is facing eight criminal counts — racketeering conspiracy, racketeering, three counts of extortion, visa fraud conspiracy, conspiracy to transport illegal aliens and marriage fraud.