BARTOW, Fla. — Polk County prosecutors dropped all charges yesterday against a store owner who was charged with distribution and possession of obscenity with intent to sell after detectives purchased 10 adult movies at a Sunoco gas station and convenience store in Dundee, Fla.
"There will be no jail time, no conviction and no fines" for Minakashiben Patel, adult industry attorney Lawrence Walters told XBIZ.
Walters and another adult industry attorney, Corey Silverstein, represent Patel and worked together to strike a deal with prosecutors.
A total of 20 misdemeanors and one felony charge were filed against Patel, relating to adult DVDs sold from her gas station and convenience store in Polk County.
Patel also was charged with sale of drug paraphernalia, based on selling Detox brand energy drink. Those charges were dismissed early on.
"The obscenity charges have now been dismissed per an agreement with the state, where Ms. Patel agreed to make a $2,000 donation to a Drug Education and Prevention Fund," Walters said. "She further agreed to abide by existing state obscenity laws and not to sue the sheriff or prosecutors as a result of the arrest.
"Corey Silverstein and I are proud of the result we obtained for our client in this instance," he said. "Ms. Patel was facing five years in prison on the felony charge, alone, plus additional time on the misdemeanors. She is happy to put this matter behind her, and continue operating her small business in Polk County.
"As long as these vague obscenity laws continue to be enforced, however, individuals like Ms. Patel will be forced to defend their First Amendment rights in the judicial system," he said.
"We are confident that a jury would have acquitted Ms. Patel of the charges, given the evolution of community standards throughout this nation, however a guaranteed dismissal is always a better option than an uncertain jury trial."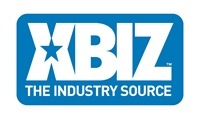 source