Hijras can vote and run for seats in polls following supreme court decision recognizing them as 'third gender'
In a small, dark room above a mechanic's workshop, Naina Lal is planning her campaign. Her supporters stack leaflets and sheets of stickers on a grubby carpet. Phones play a jingle composed for her. Outside, the noon sun sends the temperature past 40C (104F).
Lal, 28, is one of a handful of candidates from Pakistan's "transgender" community standing in national and provincial elections on Saturday. Known as "hijra", a catch-all term for transexuals, hermaphrodites and transvestites but usually indicating someone born male identifying as a woman, they have faced discrimination and ridicule for centuries. Living apart, they have traditionally earned a living as dancers, circus performers, sex workers and beggars.
But after a supreme court ruling last year allowing them to obtain national identity cards that recognize them as neither male or female, this election will be the first in which hijras can vote and stand as a "third gender". Candidates such as Lal say it is a sign of change in the country.
"Once people were very intolerant. They laughed at us, harassed us. But now they are much more accepting," Lal, who is contesting in Sargodha, a small, conservative city in the center of the eastern Punjab province, said.
Lal grew up in Sargodha, before being forced to leave home aged 13 when her mother died and her father remarried. She found work with a circus. "I did a dance with snakes, magic tricks, many acts," she said. Six years ago she returned to the town and became involved in social work, mobilizing and organizing the transgender community.
"I have always wanted to go into politics," Lal said. "When I heard about the new laws I was determined to get myself elected," Lal said. I want to change Sargodha, not just for transgender people but for everybody."
The exact number of transgender candidates, all standing for provincial seats, is unclear. Almas Bobby, president of the Pakistan Shemale Foundation, an advocacy group, said she knew of at least five. Others say there are nearer 20.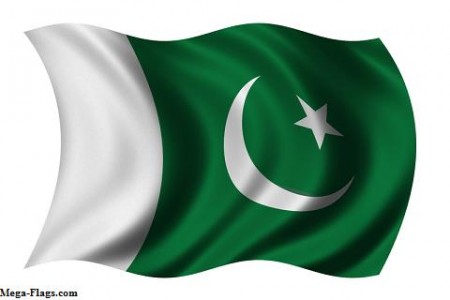 The legal change has brought a new interest in the community from mainstream politicians. Lahore, Pakistan's second-biggest city and the capital of the province of Punjab, has long had a large transgender community. There, candidates from even the socially conservative Pakistan Muslim League-Nawaz, in power in the city for many years, are now courting the candidates and their voters.
"Before no one cared about us. There was no benefit for politicians in paying us any attention. But now they are calling me, asking what we want and how they can help," said Neeli Rana, who runs a non-governmental organization for transgender people in Lahore with 9,000 registered members.
In Pakistan, there are estimated to be 50,000-150,000 transgender people. There are many more in neighboring India, perhaps half a million, where they are also marginalized and often harassed. In both countries, the "khawaja sara", as they prefer to be known, are traditionally called on to bless newborn children and to dance at weddings. Their prayers are believed to be particularly effective.
Another sign of changing times in Pakistan, Rana said, are new laws allowing transgender people to inherit their parents' property and ensuring fair rights to employment. "These are big things for us. There has been a powerful social stigma for a very long time. A change process has been started but there is still a long way to go," said Kum Kum, a transgender 28-year-old who lives with Rana.
Though transgender candidates say they are campaigning for all voters and will raise issues such as the frequent power cuts and food inflation which affect everybody, their community also has particular needs. One big problem is high levels of HIV infection.
Lal's neighbors said they would vote for her. "She's really energetic, and honest, which is already better than most local politicians," said Shazad Zamir, a mechanic who lives below Lal's temporary campaign office. His customers were less convinced, laughing at the idea that a hijra could be a lawmaker.
Lal is not bothered by such reactions. She said her main motivation was to win respect. "When I was young no one recognized me for what I am," she said. "It's not getting votes that is important, it's the statement I make by asking for them."