Riley Steele & Asa Akira Share the Screen for the First Time; Tera Patrick Returns for Exclusive Cameo
Wicked Pictures is pleased to announce that production has wrapped on Barbarella XXX: An Axel Braun Parody, the sexy, special effects-laden debut of Wicked Comix, a new imprint dedicated exclusively to comic book parodies. All Wicked Comix titles are being helmed by four-consecutive-time AVN Director of the Year Axel Braun.
Featuring an all-star cast headlined by Axel Braun Productions contract girl Riley Steele in the titular role, and Wicked Girl  superstar Asa Akira as the Great Tyrant,  Barbarella XXX is a campy, tongue-in-cheek spoof of Jean-Claude Forest's classic sci-fi comic strip. Just as in the 1968 Roger Vadim adaptation starring Jane Fonda,   Barbarella travels across the universe to prevent mad scientist Durand-Durand, played here by master thespian James Bartholet, from bringing war to a peaceful galaxy…and has sex with just about everybody she encounters along the way, including Akira as the Great Tyrant (the colorful role originally performed by 1960s icon Anita Pallenberg).
This campy mega-production marks the first time these two superstars have performed a sex scene together, and judging from the sizzling-hot outcome, it was well worth the wait.
"I had a wonderful time playing The Great Tyrant for Axel!" said Akira, "Between the elaborate set, beautiful wardrobe, and crazy hot sex with the gorgeous Riley Steele, I feel very lucky to have been a part of this big, fun production. Parodies are not something I get to do often, so this was a new and exciting experience for me. I can't wait to see the finished product!"?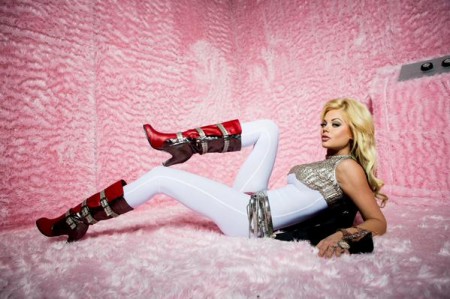 "Asa was so yummy!" gushed Steele. "No wonder she's such a big star, she's so amazingly hot that I couldn't get enough of her…I know it sounds risible, but when Axel called "cut" on our sex scene we were so into each other that we just didn't stop until they literally pulled us apart! Our fans will be very, very happy when the movie comes out!"
Other highlights include an exclusive cameo from adult legend Tera Patrick, who returns to the screen more beautiful than ever to portray the President of the Galaxy.
"Having Tera was the icing on the cake," enthuses Braun, who was recently honored with a record fifty-five 2015 AVN nominations, including once again Director of the Year. "She still looks amazing, and I'm very thankful that she honored our friendship by accepting to appear in the movie. Shooting Barbarella XXX was a hoot, and I'm very happy with the result. It's ridiculously funny, visually stunning, and sexy as hell…a perfect start for Wicked Comix! "
The cast also includes ebony starlet Chanell Heart, hot newcomer Rachael Madori, AVN Best Actor nominee Kurt Lockwood, who gave a career-defining performance earlier this year as Jack Bauer in Wicked's smash hit  24 XXX: An Axel Braun Parody.
And of course, the legendary Ron Jeremy is also on board as Dildano, a role originated by the great David Hemmings.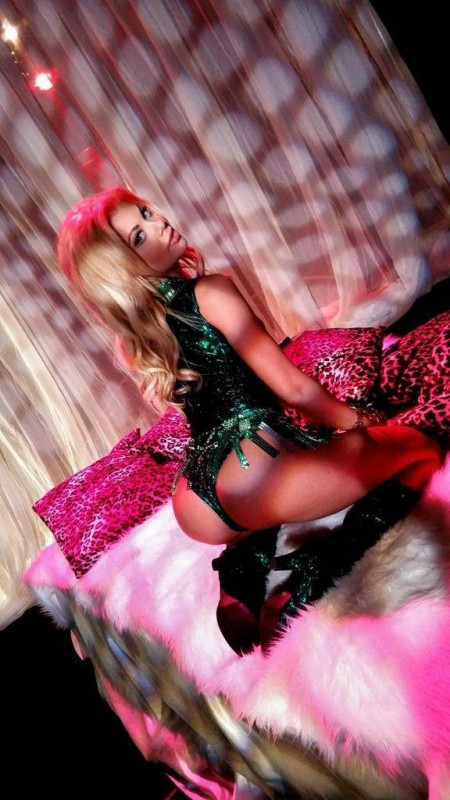 Barbarella XXX: An Axel Braun Parody will hit stores on DVD in January 2015.