POPPORN.com, the internet's leading adult entertainment one-stop-shop, is deep in production on a spotlight feature starring fan favorite performer Siri. 
Earlier this year, Siri was voted best performer by fans in POPPORN's annual Awards as well as their inaugural "Battle of the Champions" competition. The movie will feature Siri in four all-new exclusive scenes, including a Handjob/blowjob, a boy/girl, a girl/girl and a boy/boy/girl.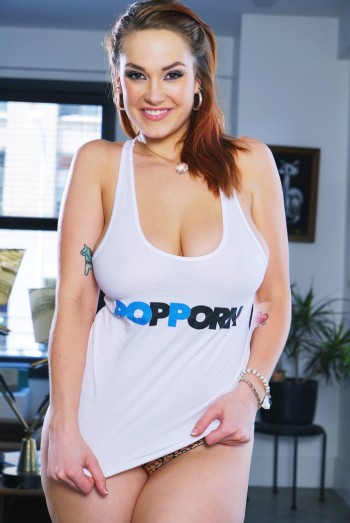 This movie marks the 8th release from POPPORN's own studio label, Pop One Productions, and is being directed by Nate Liquor.  The movie also stars AVN award-winner Remy LaCroix.

"I don't think I'm alone in thinking that Siri is pretty much THE most exciting performer out there today," says CODY SHORT, Director of Content & Marketing for Popporn.com. "The fact that we've got her shooting four scenes just for us has me elated in ways that I can't even mention in polite society. This movie is gonna be a turning point in the history of POPPORN, and probably the history of porn in general. Is that an exaggeration? Absolutely fucking not! This thing's looking that good."
This is exclusive content, both produced by POPPORN and exclusively available at POPPORN.
"I love the opportunity to be part of an all-sex release exclusively for POPPORN.com," says Siri. "We were able to arrange some fun and sexually-charged scenes that my fans will really enjoy watching. I was also determined to take advantage of my desire to fuck Remy LaCroix, and she jumped at the chance to finally work with me, so it's our pleasure to present our first time pleasuring each other! Whether you're a fan of oral, tit-fucking, girl/girl, or multiple guys, there's something for everyone in this release."
The movie is slated for release in early November.  Updates involving exclusive photos and video clips will be appearing on the POPPORN blog  during the coming weeks.   A handful of preview photos are currently available to view at the POPPORN blog.