'Turn Off the Red Light' campaign aims to criminalise the purchase of consensual sex but is flawed in its assumptions, writes Mick Wallace.

IF successful, the current campaign to criminalise the purchase of consensual sex will signify the re-involvement of the State in the private sexual lives of adult citizens for the first time since homosexuality was decriminalised 21 years ago.
The Justice Committee's report clearly reflects and adopts the logic of the 'Turn Off the Red Light' campaign at the expense of the testimony and first-hand experience of individual sex workers and international experience (bar Sweden and Norway).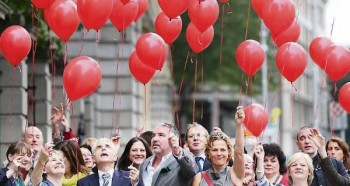 The Turn Off the Red Light logic has long been questioned and criticised by many organisations, many of whom recommend the decriminalisation model, including Human Rights Watch, the World Health Organisation, UN Women, UN Aids, Global Commission on HIV and the law, Amnesty and the International Labour Organisation.
In Ireland, the publication of the Migrant Rights Centre of Ireland (MRCI) proposals in relation to sex trafficking is awaited with interest. In contrast to the "rescue ethos" of the many religious-funded organisations under the Turn Off the Red Light banner, MRCI is organised along community development principles and has a strong track record in relation to all forms of trafficking and exploitation of migrants.