Internationally Acclaimed Australian Title Now Available to Order 
Pure Play Media and Lightsouthern are proud to ship today Momentum Vol. 1, the first release from the internationally acclaimed Australian studio featuring content new to DVD. Fresh, sensual, and vibrant, Momentum Vol. 1 features a sexy amateur cast with full-bush, self-pleasuring, threesomes, and lots of hardcore sex filmed in stunning HD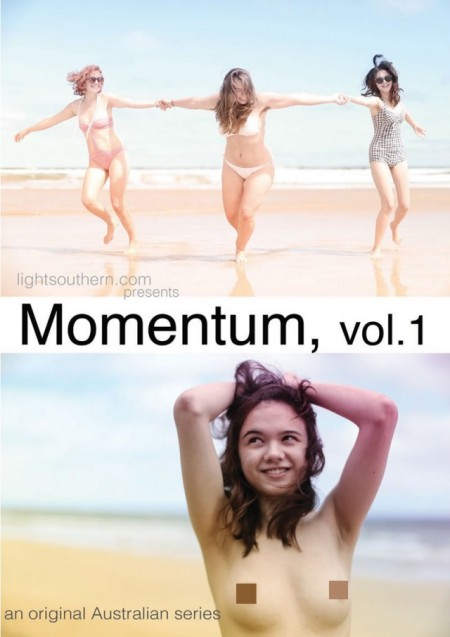 "It is a thrill to have the opportunity to share Momentum Vol. 1 with the world through mainstream distribution powerhouse Pure Play Media," comments director, producer, and owner Michelle Flynn.
Funded by Indiegogo campaign, Momentum Vol. 1 is an erotic adventure set in 1970's Australia fraught with youthful energy, dreamy imagery, and electrifying action that stays with you long after the credits roll. The directorial debut for Michelle Flynn, Momentum Vol. 1 boasts 2 hardcore sex scenes, a threeway masturbation scene, and sexy tension building imagery that ties it all together. Momentum stars Kenji, Devon, Lily Rei, and Chloe B.
Hyland, sales representative for Pure Play Media, said, "The market has been yearning for this type of lush, erotic content depicting beautiful, intimate scenarios, and Lightsouthern's independent sensibility elevates our entire catalog. Momentum Vol. 1 ships today, so call me for details about this exciting line."
International accolades for Lightsouthern and its premiere title feature Momentum Vol. 1 include:
Official Selection: Momentum, Vol. 1
CineKink (NYC), 2015
Winner: "Best Adult Production Company" – Lightsouthern
Eros Shine Award (AU), 2014
Official Selection: Momentum, Vol. 1
Berlin Porn Film Festival (DE), 2014
Nominated: Director Michelle Flynn
Porna Awards (NL), 2014
Momentum Vol. 1 by Lightsouthern is available exclusively on DVD for the first time through Pure Play Media.
For Wholesale Information, Contact Hyland: hyland@pureplaymedia.com, 818-989-1570 (x3256)
For Media Inquiries Please Contact: pr@pureplaymedia.com