These all-pro porn stars love anal sex & can't get enough attention from the rear
Pure Play Media and Naughty America are pleased to release My Girl Loves Anal 2, the second edition of this buttsex-centric series dedicated to doing it from behind. The women selected to star in this rendition are a rare but beautiful breed of nymphomaniac and jumped at the chance to bend over for thick dick and non-stop anal attention.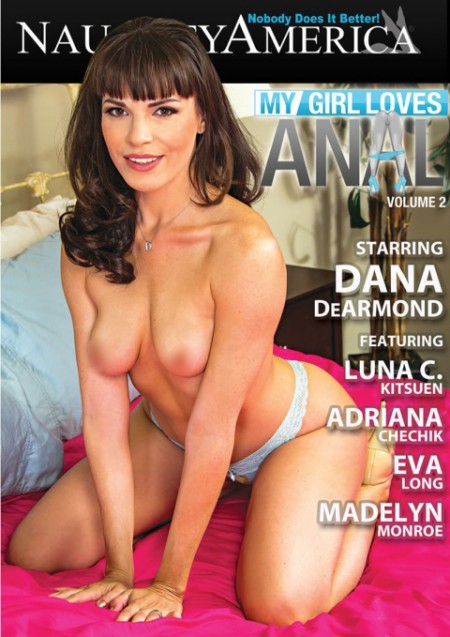 Starring boxcover girl and fan-favorite Dana DeArmond, along with Adriana Chechik, Eva Long, Luna C. Kitsuen, and Madelyn Monroe, My Girl Loves Anal 2 matches the best butts with the hardest cocks to ensure optimal satisfaction. Each scene features a talented starlet warming up and stretching out in preparation for an anal pounding, complete with pre-penetration blowjobs and clit tickling for good measure. And when the panties officially drop, each expert talent gets to work with her favorite positions until their men can't keep from blowing their loads. It's a must-watch for every anal aficionado.
"All-anal DVDs are almost instant top-sellers and Naughty America has capitalized on its access to top talent, fantastic settings, and an expert understanding of what fans want to watch," Pure Play Media Sales Representative Mike L. said. "This new edition stars some of the biggest names in porn today while making sure there's variety from scene to scene, and there's no doubt that every girl is authentically obsessed with anal. My Girl Loves Anal 2 streets today so send in your orders now!
Naughty America is available exclusively in the United States through Pure Play Media.