Hundreds more women in London are coming forward to report rapes after allegations against a string of celebrities, official figures reveal today.
The number of these alleged sexual attacks has soared by 25 per cent in four months to more than 1,250, compared to a year earlier.
Nearly 380 rapes were reported to police in the capital last month alone, the highest monthly number since at least 2008 – and a rise of just over  43 per cent since last August.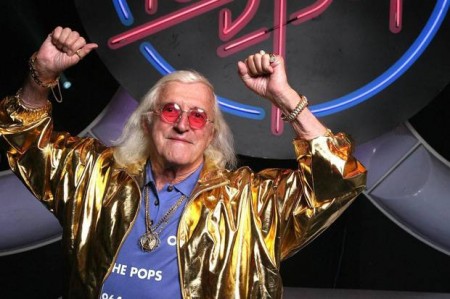 Police say the number of rape allegations started to rise last autumn after the shock revelations about Jimmy Savile's appalling sex crimes.
But the number of reports has increased sharply since April.
Senior officers believe this may be down to high-profile individuals being charged, after their arrests, leading to women feeling more confident that the police and courts will take their claims seriously.
Detective Chief Superintendent Keith Niven, of Scotland Yard's sexual offenses, exploitation and child abuse command, said there had been a significant rise in reports of "non-recent" alleged rapes, including against children, as well as a smaller increase in more recent cases.
"I'm really encouraged people have found the confidence to come forward in relation to these horrific offenses," he told The Standard.
"If people are toying with the idea of coming forward to talk to us, please do so.
"They will be treated with the utmost dignity, respect and sensitivity."
He added that there was no "intelligence" of an increase in rapes being committed in London.
But Labour described the "steep" rise as "very troubling" and called for an in-depth investigation by Scotland Yard and the Home Office –  including into whether there have been more rapes.
Shadow home secretary Yvette Cooper said: "It shows that many people have suffered rape or serious sexual assault over many years but felt unable to come forward.
"Helping more victims come forward in the light of the Savile case is really important, but this mustn't just be treated as a historic problem."
The 1,257 reported cases in the four months to July was the highest over such a period since at least 2008.
Lisa Longstaff, of Women Against Rape, backed the police view that the rise was likely to be due to the greater publicity about rape cases but questioned whether it was down to increased confidence in the police.
"Growing public outrage about how women and girls have been dismissed by the authorities has put pressure on them to stop being so dismissive and judgmental," she added.
A number of celebrities have found themselves accused of, and in some cases charged with, sex offenses since the Savile scandal broke.
Earlier this month, Coronation Street actor Michael Le Vell was cleared of a series of child sex abuse charges, including five of raping a child.
In August, 377 allegations of rape, against both women and men, were made to the police in London, compared to 262 a year earlier.
Monthly figures can fluctuate significantly but some of the biggest rises, sometimes from a very low number, were in west London including in Ealing, Hounslow, Harrow and Richmond.
Other boroughs which saw large increases were Bexley, Greenwich, Hammersmith and Fulham, Kensington and Chelsea, Camden, Southwark, Wandsworth and Havering.
While there were falls in Kingston, Hillingdon, Waltham Forest and Islington.
Mary Mason, chief executive of Solace Women's Aid, stressed research indicated over 75 per cent of rapes are not reported to the police.
"Reasons for this include self blame and a system which has failed victims. Any increase in reporting can be cautiously welcomed. However conviction rates are still far too low," she said.
A Home Office spokeswoman said: "Rape and sexual violence are devastating crimes which ruin lives. It is vital victims have the confidence to come forward knowing they will be supported, taken seriously and that offenders will be brought to justice.
"This is why we have ring-fenced nearly £40 million to tackle violence against women and girls, including funding to rape support centers and other services for victims."