PHILADELPHIA, November 26, 2014 — Adult retail, entertainment and news website POPPORN.com, who have been selected as the exclusive retail sponsor of the 2015 AVN Awards show, will celebrate the 2015 nominees with an exclusive offer! Visit www.popporn.com/avn2015 and get two free DVDs with any order of $25 dollars or more. In addition, every order between now and January 31st, 2015 will automatically enter you to win your own personalized solo XXX scene from Maddy O'Reilly.
"We're excited to offer such a cool prize to one of our lucky customers, but to be entirely honest, everyone here at POPPORN is a little pissed that we're barred from entering the contest," says Cody Short, Director of Content and Marketing for POPPORN. "Listening to Maddy O'Reilly say your name while she moans and masturbates? Who in the world wouldn't want that? Still, rules are rules, and we'll just have to make do with the thousands and thousands of great DVDs already waiting in our warehouse."
POPPORN.COM's higher profile within the industry is in part to its merger with TLA Entertainment's TLA RAW retail division earlier this year, and the AVN Awards sponsorship symbolizes POPPORN.com's transformation to a more full-service adult site for its customers.
Brian Sokel, COO of TLA Entertainment, believes POPPORN.com is a natural fit for the world's biggest and best awards show.  "POPPORN'S humor, personality and fan interaction make our site a logical partner for the awards," said Sokel. "We offer a fun, sexy alternative to the often lifeless and robotic shopping sites in the market today."
Nominations for the 2015 AVN Awards were announced at a star-studded party at Hollywood nightspot Lure on Thursday, November 20th. The invitation-only crowd enjoyed an open bar and the first public announcement of the nominations for the AVN Awards, which will be given out January 24, 2015. The event was hosted by Female Performer of the Year nominee Maddy O'Reilly as nominations for several categories were announced from the stage.
The AVN Awards caps off AEE, which is held in conjunction with the AVN Novelty Expo (ANE) and will take place January 21–24, 2015 at Hard Rock Hotel & Casino Las Vegas, NV. To attend AEE, please visit www.avnshow.com.
"We want every adult fan to discover why POPPORN.com should be their favorite destination for adult entertainment," said Sokel. "From unbeatable prices and discounts to exceptional customer service, we're dedicated to providing a unique, personal experience."
AEE provides an exciting and unique experience for members and fans of the adult entertainment industry. AEE trade registration includes the AEE Trade Show, the AEE Fan Show and the AVN Novelty Expo. All fan, trade, and press attendees may go to www.avnshow.com for information on the 2015 AVN Show events.
All fan, trade and press attendees can go to AdultEntertainmentExpo.com for the 2015 AVN Adult Entertainment Expo (AEE), which will be held in January at Hard Rock Hotel in Las Vegas. AEE will showcase an incredible lineup of the biggest names the adult industry has to offer, the hottest adult stars from around the world, a robust trade seminar program, stage shows, musical performances, and a first look at the cutting-edge technology behind some of the most innovative sex toys and novelties on the market today, and in the future. The festivities run from Wednesday, January 21 through Saturday, January 24, 2015.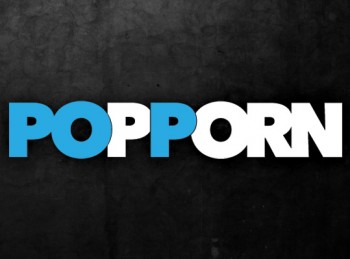 ABOUT POPPORN.com