An Oklahoma man who operated a "revenge porn" website and demanded money from women in order to remove their nude photos was sentenced to three years in jail on Monday, a month after pleading no contest to four felonies.
Casey Meyering, 28, of Tulsa, ran a site called WinByState.com, which invited users to submit naked photos of ex-girlfriends or other women, which were categorized by state. About 400 images of California women were included on the site, including at least one from Napa County, where Attorney General Kamala Harris filed the case against Meyering in 2014.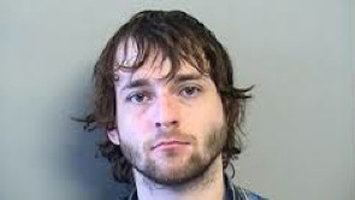 Harris said Meyering would remove the photos if asked by the women, but he demanded a payment of $250. Law enforcement officials paid the "takedown" fee for the Napa County woman, then traced the money to Meyering in Oklahoma, via a GoogleWallet account in Beverly Hills registered under the name TakeDownHammer.
"Meyering humiliated and belittled victims by operating a website that posted their intimate images and personal information, then extorted them for removal," said Harris, who prosecuted the case instead of local prosecutors because it involved multiple jurisdictions in the state, in a release following the sentencing by Napa Superior Court Judge Mark S. Boessenecker.
"California will not tolerate the illegal actions of cyber exploitation operators who profit by degrading victims from behind a computer screen," she said. "This sentence sends a clear message that cyber exploitation will lead to jail time."
Meyering's activities came to the attention of law enforcement in 2013, when a woman filed a complaint with police in Rohnert Park. She said a college classmate had hacked her computer and stolen nude images of her, photos that later appeared on WinByState. The classmate was later prosecuted and convicted of identity theft by Sonoma County officials, Harris said, but a wider investigation of the website was undertaken by the California Department of Justice's eCrime unit, founded in 2011 to combat identity theft and other computer-related crimes.