Adult film star and DJ Samantha Bentley returns to Total Uprawr with a special set at the club's 5th anniversary show in Birmingham.
"I'm psyched. For Uprawr to have me back on their birthday all nighters is such an honor," said the three-time UK Performer of the Year. "Expect all the hits all night! I can't wait."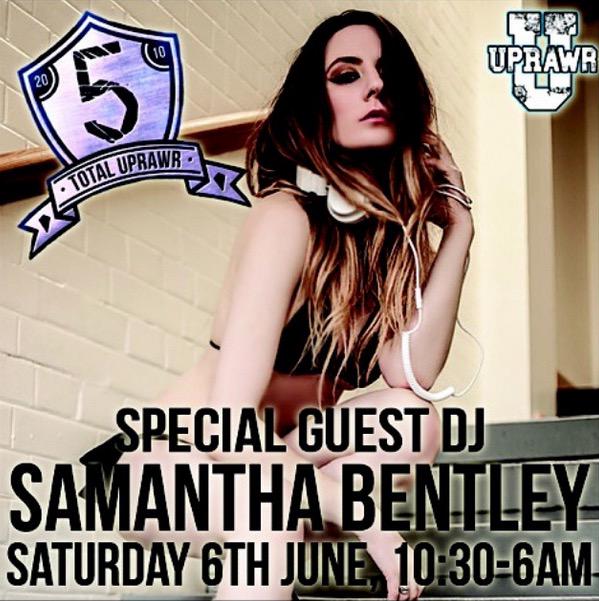 Bentley, the multi award-winning adult star who has also appeared on Game Of Thrones, DJ'd a GOT-themed night April 16, at Total Uprawr London to celebrate the launch of the show's new season.
The British bombshell, who has also starred in a Wiz Khalifa music video, will be keeping the night flowing with her pick of tracks to keep you up all night!
"There's loads of people playing, suicide girl Melissa Clarke, a member of Fearless Vampire Killers, and Jono from Blitz Kids!" added Bentley regarding the event.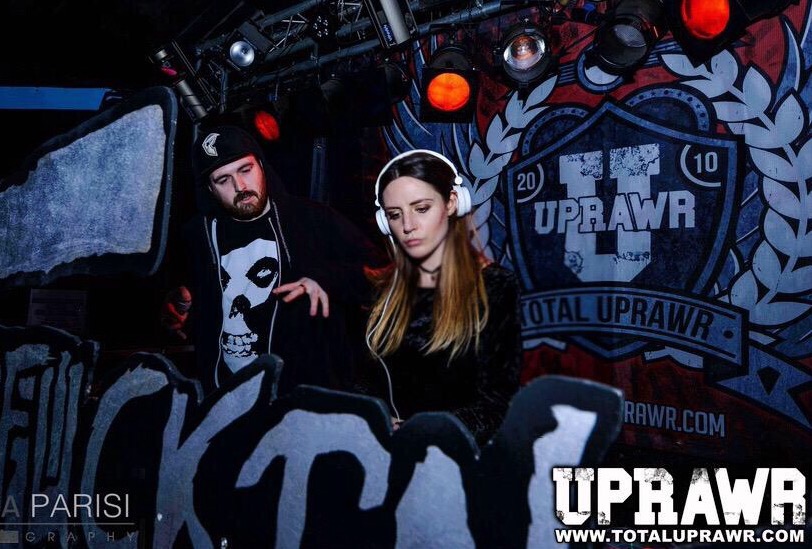 FIVE FUCKING YEARS
It's our birthday, we're going bigger than EVER!
The ONLY ALL-NIGHTER of the YEAR.
You will miss your bed time!
Make sure you tell your mother to leave the cocoa till tomorrow!
10.30pm til 6am. 
Party all night!
The world will be alive again by the time you leave!
Who needs sleep anyway?
5TH BIRTHDAY UPRAWR T-SHIRT
How else to commemorate the fact we're still around?
Hell yeah we're giving you t-shirts!
This limited edition print will only be available this night!
Nobody else will have this shirt unless they came to the night!
GET ONE!
What kinda birthday party would it be without a competition?
Even your school disco had a pass the parcel!
But did your school disco give you a exclusive UPRAWR IPAD?
Of course they didn't!
But we're giving one of you guys a brand new IPAD!
oh and you think thats it?
HELL NO!
Up for grabs is 2 TICKETS TO DOWNLOAD 2015!
£400 worth of tickets just to give away!
You've gotta work for it!
PLUS MORE TO BE ANNOUNCED!
Cheaper drinks for our birthday?
We know you love your bombs!
So were putting J-bombs for £1.50 ALL NIGHT!
To keep you energized for partying!
Total Uprawr Burmingham
FROM LONDON
London Coach + Entry £27
This leaves UPRAWR London (The Purple Turtle) at 8pm,
arrives in Birmingham for 10.30pm as you walk straight passed the queue in to the party.
Party all night, get back on the coach at 6.30am,
it takes you home to London.
That's just £8.50 each way.
ALL TICKETS AVAILABLE HERE:
https://www.totaluprawr.com/events/uprawr-5th-birthday-party-bus/
https://twitter.com/totaluprawr
https://www.facebook.com/UPRAWRbirmingham
Follow Samantha Bentley on Twitter