After intense pressure from a group of parents, Fremont Unified School District of California has agreed to temporarily shelve a ninth grade sex education textbook, Your Health Today, which openly depicts sex as fun.  Parents complained the book included material that's inappropriate for teenagers, including information about masturbation, orgasms, and erotic touch.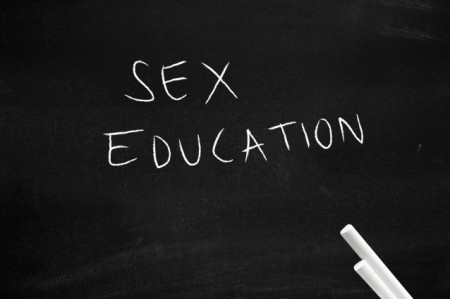 'Equivalent to pornography'
According to ThinkProgress:
The textbook made it into Fremont school district after health teachers unanimously selected it among about a half dozen options for sex ed materials. In June, the school board voted to adopt the book for the ninth grade classes at the district's six high schools. But after more than 2,000 people signed onto a petition asking the Fremont school board to remove it from classrooms, it's been placed under review….

The petition describes the material as "college level" and says that parents are "deeply concerned" about ninth grade students being exposed to inappropriate subjects, like a section on sexual expression that references sex toys and bondage. Asfia Ahmed, one of the parents who is spearheading the push back, told reporters that those materials are essentially equivalent to pornography. "There's a section that tells you how to talk to your prospective partners about your sexual history. How does that relate to a 14-year-old kid? I don't see it at all," Ahmed told the Oakland Tribune.
School District Superintendent Jim Morris announced the district's decision temporarily suspect the use of the textbook until parents' concerns are addressed, and noted that the sex ed textbook was initially selected because it "provides current, accurate, factual and relevant information our students need to make responsible decisions about their health." He added that the publisher of the textbook, McGraw-Hill, had been asked to make necessary changes to the book to make it appropriate for ninth graders.
Ahmed has threatened to sue if it isn't removed from classrooms.
ThinkProgress / Uncover California