WASHINGTON — The Supreme Court blocked gay and lesbian couples from marrying in Virginia Wednesday as it edges closer to deciding whether same-sex marriage should be legalized nationwide.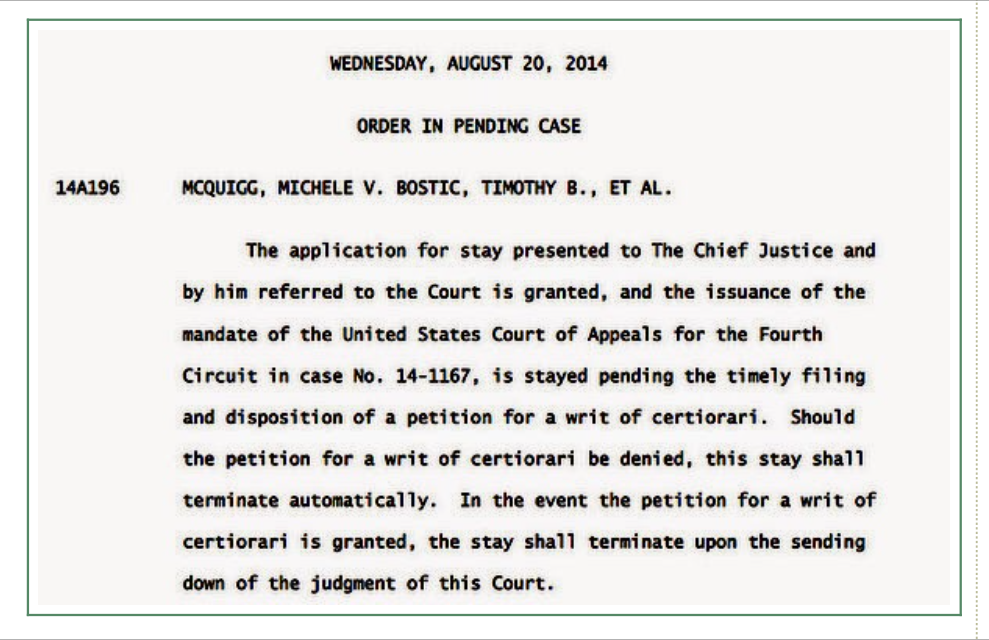 The ruling puts on hold a federal appeals court's ruling last month striking down the state's ban on gay marriage. That case, like others that ended similarly in Utah and Oklahoma, is being appealed to the Supreme Court.
A panel of the 4th U.S. Circuit Court of Appeals in Richmond last Wednesday denied the request by a county court clerk in northern Virginia to stay the decision while it is appealed to the Supreme Court.
While nearly all federal and state courts have ruled in favor of same-sex marriage since the high court issued two landmark decisions in June 2013, judges have blocked nearly all such marriages while the cases are appealed. The justices had stepped in once before, in Utah, to do just that.