A covert sex tape involving a senior executive and his Chinese lover was the trigger for a major investigation into corruption at British drugs giant GlaxoSmith-Kline, it was revealed yesterday.

The video of married Mark Reilly and his girlfriend was filmed by secret camera and emailed anonymously to board members of the pharmaceutical firm.

It led to an investigation that has rocked the £76billion company – which stands accused of bribing doctors and other health officials in China with £320million of gifts, including sexual favours from prostitutes, to persuade them to prescribe its drugs.
Mr Reilly, who ran the company's Chinese business, was charged six weeks ago with running a 'massive bribery network' involving £90million of illegal sales and banned from leaving the country.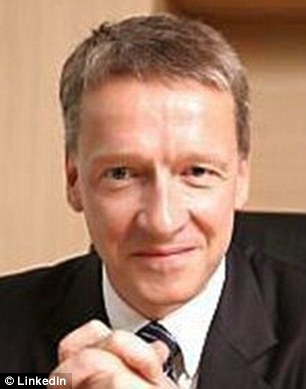 It was the culmination of a year-long corruption investigation into the FTSE 100 firm.

But yesterday, it was revealed the scandal first erupted after the sex tape was emailed by 'GSK whistleblower' to board members, including chief executive Andrew Witty, in March 2013, in what was believed to be a threat or blackmail attempt.

The footage showed father-of-two Mr Reilly, who is separated from his wife, having sex with his Chinese girlfriend.

He was given permission to hire investigator Peter Humphrey, 58, to find out who had hidden the camera in his Shanghai flat and who had sent two separate emails making serious fraud allegations.