They don't spread disease and they can't be sold into sex slavery.
Those are just two of the advantages of robot prostitutes, which will be edging out their human competition in the sex tourism market by the year 2050, according to an article published in the journal Futures.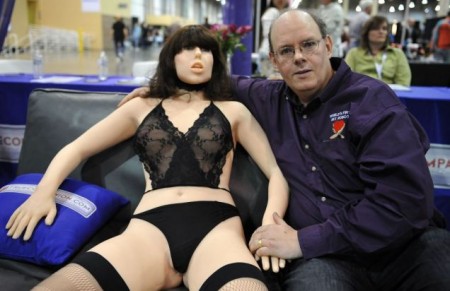 The Dominion Post, which found the study, writes that sex tourists will shell out about $10,000 Euros for services ranging from massages and lap dances to intercourse, according to the article.
The researchers lay out why this scenario will be the future of sex tourism:
Human trafficking, sexual transmitted diseases, beauty and physical perfection, pleasure for sex toys, emotional connection to robots and the importance of sex in Amsterdam are all driving forces.
But some are not so sure that robots will be replacing female sex workers any time soon.
CBS Las Vegas spoke to Dennis Hof, owner of the Moonlite Bunny Ranch in Carson City, Nev.
"Those Australian researchers ought to come to the Bunny Ranch to see what real American sex is like – there's no way to duplicate it," Hof told CBS Las Vegas. "At the Bunny Ranch, we say 'it's not just the sex, it's an adventure' – and often times it's more about the adventure than it is the sex."
Time will tell.