"Just be yourself," Mark tells me, "and if all else fails, pretend you're talking to me." Words of advice from a favourite client resonate in my head as I prepare for my first-ever radio interview following the release of Bill C-36, Canada's devastatingly stringent legislation on sex work, my profession.
As I struggle to repeat my sound bites into waiting microphones, it is abhorrent to think that thoughtful and compassionate clients like Mark (an employee at a top news agency in Toronto whose name, along with all others here, has been changed to protect anonymity) could soon be severely punished for patiently answering my anxious text messages.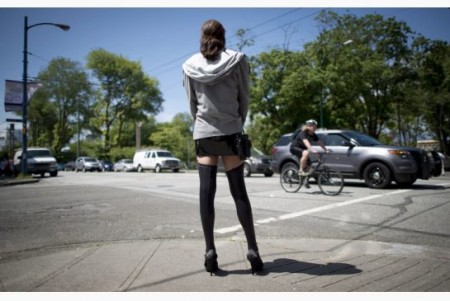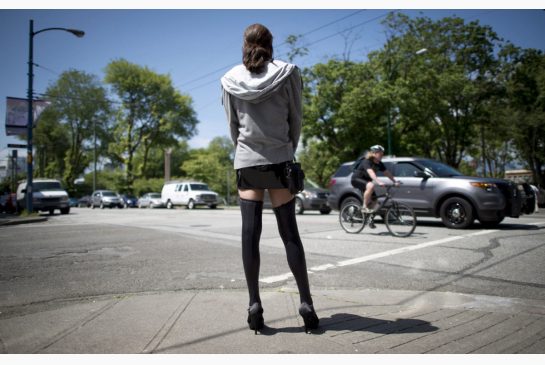 In my five years of experience as an escort, I am eternally thankful for the cross-cultural experiences that sex work has provided me. There was the landscape architect, a gentle giant expressing his weariness over the predictable Japanese maple trend taking root in Toronto. The neuroscience professor who had nervously prepared an elaborate goody bag of local chocolates for my visit. And of course, the dyed-in-the-wool Stephen Harper supporter, a man certainly considered a "pervert" in the eyes of his own government due to his particular inclination toward dirty talk.
Their reasons for seeing me are many: Steve, 85, was married at 19 and never had a chance to explore his personal tastes. Chris, 45, lost his wife to cancer five years ago. Mark, 37, is deeply committed to his career in broadcasting and refuses to put another girlfriend through his demanding schedule. My clients are respectful, complex and, most importantly, absolutely commonplace.
The work we do is like an iceberg: the majority of it is out of view and involves mundane administrative tasks such as advertising, emailing and laundry. Screening our clients is central to how we conduct business.