Researchers have released what's being called the first national report on the sex industry in Canada—and some of its findings may surprise you.
The working paper, whose lead author is Cecilia Benoit of the University of Victoria, will be discussed at an international symposium in Ottawa on September 22 and 23. It's based on five studies undertaken in St. John's, Montréal, Kitchener, Fort McMurray, Calgary, and Victoria.
"Based on our study, many of the people linked to Canada's sex industry—workers and their intimate partners, managers and clients—have much in common with other Canadians. By and large, they are Canadian-born, Caucasian, in their 30s or 40s with a high school diploma and some form of post-secondary education or training," the report states.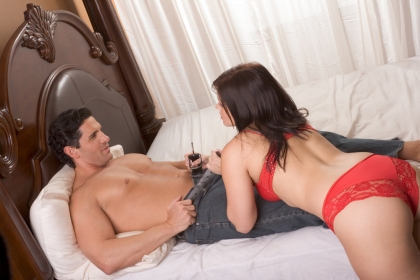 Here's 17 interesting findings from the paper. All figures correspond to study participants only.
• The median income is $39,500 for sex workers, $42,000 for managers, and $60,000 for sex buyers.
• The average age of sex workers' first sale was 26 years old, and the median age of sex buyers' first purchase was 25 years old.
• 29 percent of sex workers first sold a sexual service before the age of 19.