Another adult performer steps forward with shocking claims about amateur porn director Mike South
As part of our ongoing investigation of the questionable shooting practices of amateur pornographer Mike South, TRPWL recently recorded an interview with an adult performer and escort who was employed by South in Atlanta, Georgia in 2013. Fearing she would be attacked by South online, she agreed to speak under condition of anonymity.
Her on-set experiences match up with those of several other young women who have shared their stories with us, however, this performer makes a new, startling revelation —
How did you come to shoot for Mike South?
My agent, Conor Coxxx, booked me with him.
What kind of scene was described to you in advance of the shoot?
A bukkake scene.
So, oral sex and bukkake?
Yes.
The scene was shot in Atlanta — at the Embassy Suites Atlanta – Perimeter Center?
Yes, sir.
Did Conor ask you whether you had a current test?
Conor knew about my testing [status], but for that particular shoot, no.
Even though industry-standard panel testing was not required by South, you already had a current test when you did South's shoot…
I showed nobody my test.
No one ever asked to see it?
Correct.
Did Mike South ever show you his test?
Yes, but it was the quick test.
The at-home oral HIV swab test that you can buy in a pharmacy — that was the only test he showed you?
Yes.
He and the others tested there on set?
Yes, sir. He really wasn't going to show me their tests, but I made everybody line up. I said, 'line up and show me your tests.' I made everybody hand me their tests after they did it.
Can you confirm that he has a notebook where he writes down everybody's results — the one that was mentioned by witnesses in my previous articles on South?
Yes.
Other than the bukkake guys, who was on set? Who filmed the video?
It was South running camera until the very end, when Conor ran the camera. Because South decided he wanted to be a part of it.
Yes, I've heard that the sight of men jacking off turns him on. What was your over-all feeling about the experience of working for Mike South.
I recall being very uncomfortable, and it being one of my most uncomfortable scenes. And at the end of it all, me being uncomfortable with Mike.
I hate Mike South. He's not very professional. And I just didn't care for his manners. I didn't care for the way he conducted his shoot. Also, I was unaware of the fact that it wasn't going to be male talent on set. The guys were what I call civilians. They were civilians on set. I kind of snooped around afterwards and talked to them.
What did Conor Coxxx tell you about South?
Conor told me not much about Mike, but I know that they are good friends. He basically told me I would be doing a bukkake scene. I was under the assumption that, like every other scene I've done, it was going to be professional male talent. So I was just taken aback by the whole situation.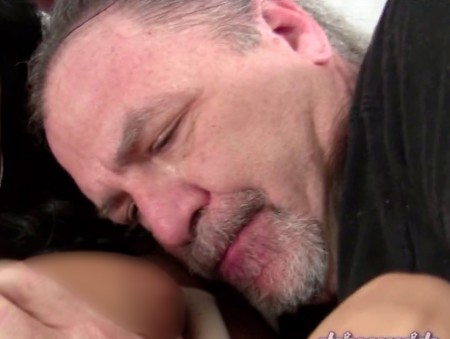 And here is where things get really interesting:
Based on her observations on set, this adult performer believes that South's bukkake guys "paid to be there. They paid. They paid to be on set."
Wait — you saw the bukkake guys pay money to Mike South?
I watched the whole thing happen. He sat at a table, he had his little notebook that you referred to, and had them get out their tests. He had them swab, and then they handed him the tests and money. I saw it from the other room. That's what I assumed it was.
You saw more than one of the men hand him money?
Yes. They came in with their [oral swab] kits, then handed him money.
So, from your vantage point, essentially they're clients who are paying.
Yes, and being filmed.
Umm, what's the word for that again? Oh yes — pandering.
Setting aside the legalities for a moment, this would actually be a decent business model if you're a guy like South who lives with his mother and doesn't have a lot of cash to spend on shooting content. You have to pay a female performer $700 to do a scene with the untested bukkake crew, and the studio (a hotel room) costs about $100, so you set up a "party", and invite 9 or 10 guys from the local hobbyist population, who each pay a fee.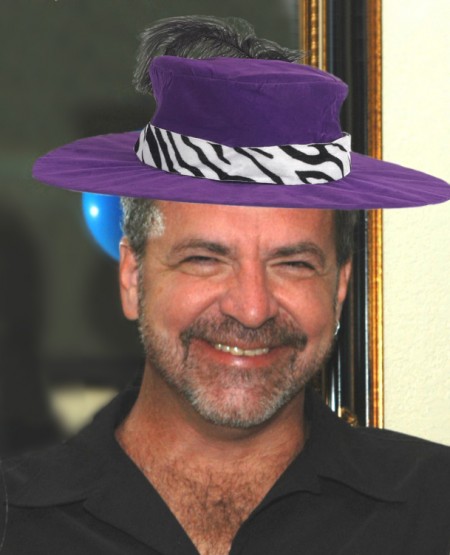 The performer continues —
This is why I hate Mike South. This is why I quit working with Conor Coxxx. There were other things, but he is just irresponsible. He's a suitcase pimp.
Is it true that Conor charges performers (or attempts to charge) a 20% fee instead of 10 or 15%, and doesn't charge a booking fee to the producer?
Yes, that's correct.
That helps explain why low-end producers like South, and guys with back alley Clips4Sale stores, like him.
And he [Conor] nickels and dimes the girls for everything and anything. He has you fly places over promises of shoots that really don't exist or still have to be negotiated. It's just very disorganized.
If Mike South would like to address these very serious allegations, he should feel free to contact us.
To be continued…