A social gaming network is the common thread between three recent cases of sexual assault, according to Detroit police. In three separate incidents, women allege they were assaulted after arranging encounters with men they originally met using the mobile gaming and social network MocoSpace.
Last week, a 20-year-old female victim met a man in the parking lot of a bar near E. Seven Mile and VanDyke after talking to him on MocoSpace. She got in his van, and he allegedly drove to an unknown location and sexually assaulted her. The man then returned to the original bar and took the victim's property before leaving.
The incident was preceded by two others in recent months allegedly involving MocoSpace.
After chatting on MocoSpace, a 23-year old female victim met a man at a vacant home on Mettetal Street on Detroit's west side around 11 p.m. on April 6, according to the Detroit Police Department. The man allegedly produced a weapon and sexually assaulted the woman. DPD recovered some of the man's personal property left at the scene.
A similar incident occurred at the same location on Dec. 25, 2011 at approximately 6 a.m., when a 32-year-old woman allegedly met a man with a matching description at the same vacant house. She was also sexually assaulted. The man had a weapon and took some of the victim's belongings.
On April 7, the Detroit Police Sex Crimes unit named Terrell Lewis, 19, a "person of interest" in the investigation of the two Mettetal Street cases. Lewis lived on the same block of Mettetal as the vacant home where the crimes took place. Lewis was then charged with criminal sexual conduct in the first degree and armed robbery.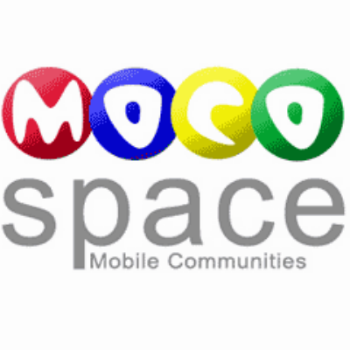 In a Monday statement, Detroit Police Chief Ralph L. Godbee. Jr. asked any other victims to come forward.
"The apprehension of defendant Terrell Lewis was excellent work by our Detroit Police Sex Crimes Investigators," Godbee said, "but we still have another person targeting Detroit women who are visiting and meeting individuals from the social website MocoSpace."
A representative from MocoSpace, which has 11 million members, did not immediately return request for comment. The social and gaming community states on its website that the company complies with recommendations agreed upon by the Internet Safety Technical Task Force.
The Detroit incidents are not the first crimes with a MocoSpace connection. In March, a woman in Albuquerque went on a date with a man she met on the mobile social network, and against her will, he took the woman and her friend on a high-speed police chase ending in a crash, according to KRQE.
In Suffolk, Va., a 33-year-old man was recently charged with several sex crimes that occurred last August and September, including consensual intercourse with a child. He allegedly met the 14-year-old girl on MocoSpace, according to the Suffolk News Herald.
Anyone with information on the Detroit crimes can call the Detroit Police Sex Crimes unit at (313) 596-1950, and can also call Crime Stoppers at 1-800-SPEAK- UP, (1-800-773-2587), online: www.1800speakup.org, or Text: CSM and your tip to CRIMES (274637).
Source: Huffington Post