As someone who knows Laura, and has watched the folks from Solace SF interact with sex workers and adult performers, I can personally attest that she and Solace DID in fact provide meaningful, valuable services to women and men in need. She even helped me, for which I am eternally grateful.
I've been made aware of a lot of information, some of a private nature, and TRPWL plans to report on this story soon. In the meantime, here is today's article from SF Weekly… MW
Solace SF, a local faith-based nonprofit that served San Francisco's sex worker community, has shut down amid allegations that its founder, Laura Lasky, defrauded donors and beneficiaries and did not provide the services she claimed.
On its website, which was taken down on Tuesday, Solace SF stated its mission was to "meet the needs of men and women within the sex industry and those who are survivors of human trafficking." The organization purported to do so by offering "medical care, counseling, personal development, life skills, adult education assistance, recovery program materials, and more, completely free of charge to those we serve."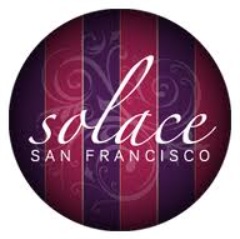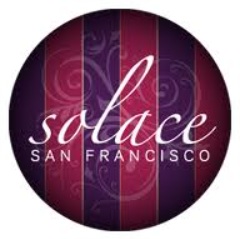 Lasky was also widely known in San Francisco's strip clubs as "the cupcake lady," where she spread awareness about her mission while distributing sweet treats and makeup.
See also: "Cupcake Lady" Brings Sweets — and Hope — to Sex Workers in S.F. Strip Clubs
In a statement released late Tuesday night, Solace SF's board members said, "Within the last 30 days, concerns were brought to our attention and we promptly called for a full audit of all activities in the organization (community support, personnel, and documentation). Due to the findings, we have directed Laura Lasky to cease leadership of Solace SF and have severed all ties to her as it relates to the organization. As a response to this breach of trust, we have decided to cease all operations of Solace SF."
Asked about the services Solace SF had claimed to provide, board chair Danny Bias told SF Weekly he could not confirm which, if any, of the services listed on the organization's website had been provided.
However, Lasky tells a different story. In an email, Lasky states she did in fact provide aid to sex workers in crisis. "A number of things were offered: one-on-one meet ups when someone needed to simply talk, sober living placement for those who desired to work on their recovery and be in a sober environment, transportation assistance, legal services, emergency groceries, help with emergency bill payment or rent, transportation (via BART/Clipper cards), and assisting survivors involved in trafficking were some of the things we did," she wrote.
Cupcakes also played a large part in Lasky's work: "Outreach is about 70% [of the job] so we could let people know we were available."
Contrary to the board's statement, Lasky asserts that Solace SF is not dissolving due to fraud, but rather due to "pressing personal family issues" that are taking her focus away from those she served. In regard to the board's audit, she says, "I do believe the air will be cleared. Those that served on the board are wonderful people who are committed to doing great things for amazing people."
SF Weekly has more on the shuttering of Solace SF…