Rising adult star Sophia Fiore, also known in the national figure competition and personal training circuits as Kayla Mayne, debuts her monthly, recurring contribution to adult media site AVN.com. Fiore's column, "Fitness for Porn Stars," is an extension of her fitness site, LookGoodNakedLifestyle.com, and combines her two passions: fitness and sex.
"I absolutely love fitness and sex, and constantly find myself fascinated by the correlation between the two," says Sophia. "As porn stars, we make it our careers to promote a message of pleasure and sexual confidence. By teaching some easy fitness tips to my fellow performers, I hope to help everyone have the best sex and health of their lives, which makes for even more exciting movies for our fans."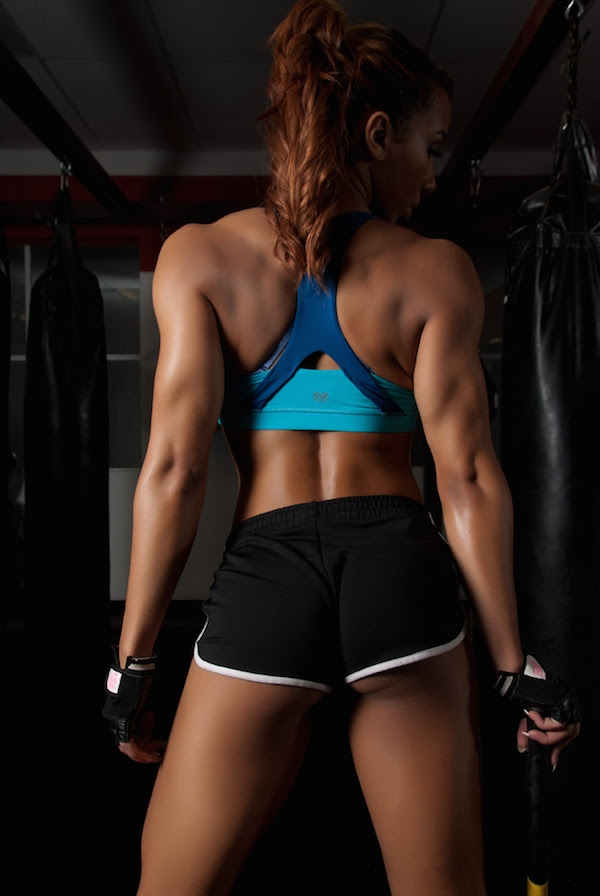 Fiore's first article, "Squat Your Way to Sex with the Lights On!" delves into workout techniques to increase endorphins, metabolic rates, and sex drive in as efficiently a way as possible. A video demonstrating the proper technique of squats is included in the AVN article.
To read Sophia's article and view the demonstration video, click here. To view the video, click here.
"When Sophia Fiore approached us about writing a column, I was delighted," states AVN Editor in Chief Sharan Street. "We interviewed her for the February issue of AVN and were impressed with her passion for fitness, and I'm glad to provide a forum for her to explore how exercise can help us all improve our sex lives."
To read AVN's interview of Sophia, click here.
An inherent and beautiful link between sex and fitness motivates Sophia to blend her two passions and careers. A former fashion model turned competitive fitness model, Sophia is adamantly working to open minds and promote acceptance in and about the fitness and adult entertainment industries.
Sophia's adult career is flourishing as a result of her free spirit and goofy personality, her passion for fitness, and her sexy, toned body. Sophia's website, MissSophiaFiore.com, offers fans a place to access her live webcam shows and chats, podcasts, blogs, behind-the-scenes footage, hot photos, and more on the adult industry side of her career.
LookGoodNakedLifestyle.com gives visitors an in-depth look at Sophia's fitness regimen and life as a personal trainer. With all-new content in an easy-to-navigate platform, the free site offers a place to access fitness tips, meal planning and nutritional supplement reviews, motivational posts, videos, and more.