COCONUT CREEK, FL / March 5, 2014 … The inaugural X-Rated Run event is just around the corner and is offering a special March sponsorship discount to businesses. Sponsorship will include signage, monthly engagements on social media networks, logo placement on related websites, and the opportunity to place marketing materials in goody bags for attendees and participants. For further information about the X-Rated Run, including sponsorship opportunities and interview requests, contact Kelly at
info@xratedrun.com
or (954) 461-4211 or visit www.xratedrun.com.
The X-Rated Mud Run will be held on

Saturday, May 31

, at the Historic Virginia Key Beach Park in Miami, FL.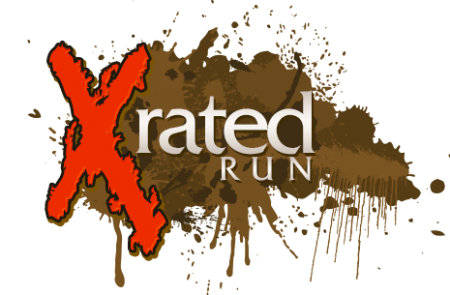 "As a first year event, it's really important for us to receive the support from our fellow colleagues in the Adult Industry," said organizer and founder Kelly Perez. "I think this is a great opportunity for small to medium sized businesses to gain lots of exposure, without exceeding their marketing budget and supporting a sex-positive event and cause."
For $500, the March Sponsorship opportunity includes: Road sign with logo that will be placed throughout the obstacle course facing over 4,800 runners, a monthly engagement on social media networks, business logo placement on the X-Rated Run website, and the ability to distribute marketing materials in the goody bags. Contact Kelly at
info@xratedrun.com
or
(954) 461-4211
to sponsor this amazing event.
Created to promote sexual positivity and healthy living, the First Annual X-Rated Run, sponsored by Wasteland and StorErotica, encourages both novice and experienced runners to take part in this epic event. The run will be raising funds for Clitoraid.org – a non profit association focused on offering free medical services for the physical restoration and rehabilitation for FGM victims.
The First Annual X-Rated Run is an untimed, adult-themed, 5k (3.1 mile) obstacle course & mud run for men and women of all fitness levels. The event will take place on
Saturday, May 31, 2014
at the Historic Virginia Key Beach Park (Address: 4020 Virginia Beach Drive, Miami, FL 33149).
The X-Rated Run will accommodate 4800 registrants and include numerous adult themed exhibitors, "Competitors can enter on their own, as a pair, or as a team. Just make sure you're at least 21!," adds Perez.
The new location promises to deliver a more exciting and fun experience for all – located off the Rickenbacker Causeway, The Historic Virginia Key Beach Park is just minutes away from Miami's downtown financial centers, top tourist destinations, sport facilities, retail, dining, and renowned educational institutions.
X-Rated Run promises to be a day of racy amusement and gritty determination as competitors tackle 14 wild and outrageous obstacles like the Dominatrix Dungeon and the Blue Balls Dash. The Post-Race party will keep the action going with adult starlets, live music, food vendors, beer stands, a mud wrestling pit, a Mr. and Ms. X-Rated Run Competition and much more! While there will be no sex or nudity on the run, there will be euphoric, non-stop action, plenty of physical challenges and lots and lots of mud!
"This event has been organized with fitness and fun in mind, but most importantly, we are encouraging a positive attitude towards sex and a healthy lifestyle," says Perez, "As well as being physically challenging, competitors will learn sexy new ways to keep fit with our pole dancing and burlesque demonstrations. They may even take away some great ideas for the bedroom from some of our adult-themed exhibitors."
Registrants will receive a free X-Rated Run T-shirt, one free beer ticket, a condom wrapper-shaped medal and entry into the Post-Run Party. A portion of the proceeds will be donated to sex-positive organizations, including www.clitoraid.org, which campaigns against female genital mutilation (FGM).
THE FIRST ANNUAL X-RATED MUD RUN IN FLORIDA PROMISES TO BE A FILTHY GOOD TIME!
For further information about the X-Rated Run, including sponsorship opportunities and interview requests, contact Kelly at
info@xratedrun.com
or (954) 461-4211 or visit www.xratedrun.com