LOS ANGELES, July 8, 2015 — In "Buttman Toy Master," pioneering pornographer John Stagliano guides natural, lustful wayfarers through body- and soul-baring exercises with his arsenal of orgasmic implements and wicked fetish gear. The result is over six hours of arousing personal revelation facilitated by the director's probing personality and camera style. Evil Angel will release this edgy action July 22 on VOD and as a deluxe, two-disc DVD including the marathon movie and still photo galleries created by Stagliano. The kinky mayhem can be previewed right now in a trailer at EvilAngelVideo.com.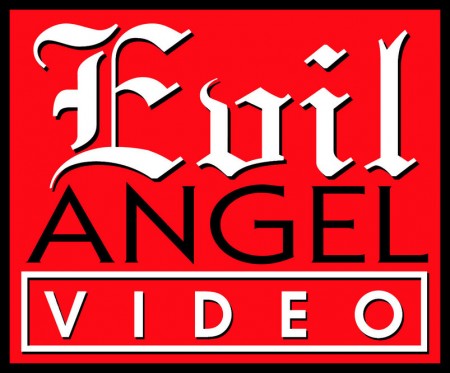 Stagliano concedes that his "Toy Master" title is "perhaps pretentious." But the founder of Evil Angel, who in the guise of Buttman popularized Gonzo XXX video, says, "Playful engagement with nubile, young women does inspire me. I am shooting adventurous women in my POV style; I am driven to expose the intimate details, of body and personality, all with the goal of using my experience with toys to get them off. Of course there are considerable detours into fetishes that fascinate me. I hope to find kindred souls."
For "Buttman Toy Master," Stagliano found four fellow travelers — dark-eyed, scratchy-voiced stunner Abella Danger; tiny-waisted Chicago girl Gabriella Paltrova; auburn-haired cutie Maddy O'Reilly; and fair-skinned, trim Jodi Taylor.
"Abella is a nubile youth, surprisingly strong, plump in the right places and tight in the others," observes Stagliano, calling Danger, "a new explorer in porn paradise." Danger's stretch pants, thong and fishnets display her amazing ass and bald twat. Buttman plumbs the depth of her crack with his nose and Danger spreads, flexes and winks her pretty asshole. A medieval nipple stretching apparatus tests her tolerance.
The director describes Paltrova as "sleek, open in mind and body, skilled and uninhibited beyond my wildest expectations. She brought two iconic anal toys — silver balls and a speculum — for relaxed examination." Paltrova works out with weighted labial clamps and blows slobber bubbles as she sucks dildos. She queefs, and her cratering rectum quivers in an "ass-gasm." The inspired Stagliano raves, "I took lessons from her."
Of O'Reilly Stagliano recalls, "My camera was on her face unprecedented amounts of time, searching her eyes, then probing the growing abundance of her body, flesh and perversion of the brain in all the right places." Along the way, Stagliano torments O'Reilly's nipples with nasty suction devices, one of which makes her clit throb visibly. Her naked cheeks clap as she twerks.
In a striking shot, Taylor fucks a dildo mounted to a mirror as if making love to herself. A toy makes her anus gape colossally, and she sucks phallus ass-to-mouth. "Jodi made me talk too much!" reveals Stagliano. "Her mind is as round as her ass. Only that ass jutting out silenced me."
Stagliano's masturbatory laboratory will be in session starting July 22, with "Buttman Toy Master" presiding. Kindred souls in his audience should come to attention.
Download press release materials for John Stagliano's "Buttman Toy Master" here.