More than 20 percent of middle school age children are engaging in sexting, the act of sending racy text messages with or without an explicit photo, according to new research.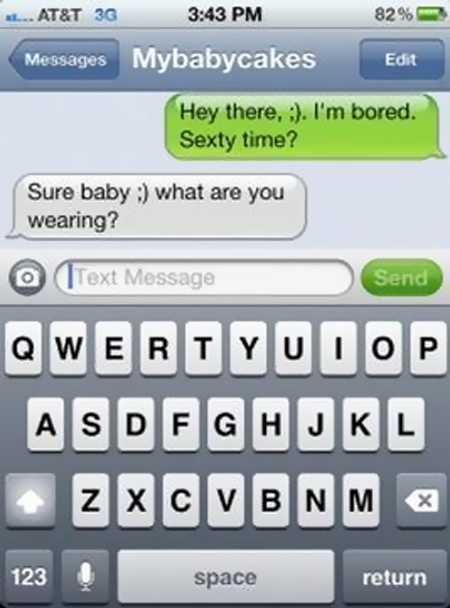 In a study published in the February edition of the medical journal Pediatrics, the publication of the American Academy of Pediatrics, doctors found that sexting is happening at alarming rates among adolescents. Participation in sexting was linked to the increased likelihood of risky sexual behaviors.
"Sexting behavior was not uncommon among middle school youth and co-occurred with sexual behavior," the study's authors wrote. "These data suggest that phone behaviors, even flirtatious messages, may be an indicator of risk. Clinicians, parents, and health programs should discuss sexting with early adolescents."
The study was conducted by doctors at the Bradley-Hasbro Children's Research Center at the Rhode Island Hospital and The Warren Alpert Medical School of Brown University, located in Providence, R.I.
More than 70 seventh graders were asked to answer a computer survey regarding their sexual behavior, approved sexual activity, emotional intelligence, and intentions for sexual interactions.
"Twenty-two percent of the sample reported having sexted in the past six months," the report stated. "Sexual messages were endorsed by 17 percent, [with] sexual messages and photos [endorsed] by 5 percent."
Read more about the study…