LOS ANGELES (CBS) — An understated image of a bow tie with the words "Suit Up" was named Thursday as the winner of the county's "L.A.'s Next Sex Symbol" condom-wrapper design contest.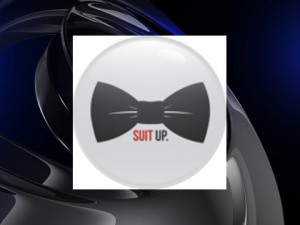 The campaign is aimed at spreading a message of safe sex, boosting awareness of HIV and STD prevention and providing information about HIV/AIDS and STD treatment and care.
More than 185,000 votes were cast online, and local graphic designer Adam Lyons' entry chosen as the best, according to the Los Angeles County Department of Public Health's Division of HIV and STD Programs. The design beat out more than 500 submissions.
The top 10 designs will appear on about 1 million condom wrappers. The condoms will be distributed for free throughout the county by ONE Condoms, according to program officials.
The top 50 condom wrapper designs were chosen by a panels of judges that included gossip columnist Perez Hilton and relationship expert and star of the Bravo show "Miss Advised" Julia Allison. The finalists and grand prize winner were chosen by the public.
Lyons will receive $750 in gift cards and a 19-inch LED TV with built-in DVD. The nine runners-up will receive $200 in miscellaneous gift cards.
According to health officials, an estimated 2,000 new HIV infections occur annually in Los Angeles County.
(©2012 CBS Local Media, a division of CBS Radio Inc. All Rights Reserved. This material may not be published, broadcast, rewritten, or redistributed. Wire services contributed to this report.)
The top 10 designs will appear on 1 million condoms to be distributed free throughout the county by the end of the year.
The top 50 designs will be chosen by Public Health's Division of HIV and STD Programs' community advisory board. From the top 50, the public will have a chance to vote for the grand prize winner, runners-up and finalists, who will receive donated prizes.
A complete list of rules, guidelines and ways to submit a design is at www.LASexSymbol.com.