A pub in south central Sweden has been cleared of discrimination charges after bouncers denied entry to several women of Asian appearance in what owners claimed was an attempt to cut down on prostitution.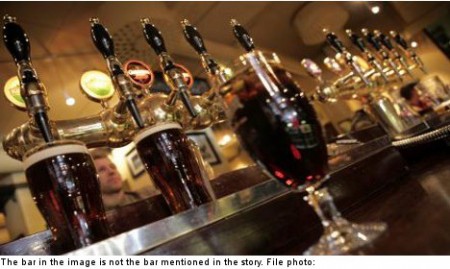 The owners of Harry's bar in Växjö, as well as six bouncers, had been charged with illegal discrimination after refusing to allow several Asian looking women to enter the establishment in 2012.
"My daughter and I were treated like prostitutes," 44-year-old Merlita Malmström, one of the women involved in the case, told the Aftonbladet newspaper.
While prosecutors argued that repeatedly denying entry to the women due to their appearance was a clear case of discrmination, the Växjö District Court had a different opinion.
In a decision issued earlier this week, the court ruled Harry's owners had a "legitimate reason" to stop to women in their efforts to curb suspected prostitution.
Police had information indicating that Asian women in the area were involved in prostitution, the court explained. Thus, denying the women entry had nothing to do with their appearance, but rather with suspicions of prostitution.
"No one was denied for a general reason, rather there were specific people who were denied due to concerns about criminal activity," Tomas Malm, an attorney who represented some of the bouncers in the case, told the paper.
The court emphasized, however, that there was nothing to indicate the women who were barred from entering Harry's were involved in prostitution.
The ruling nevertheless came as a shock to Malmström and other women involved in the case.
"I'm very upset. It makes me sick," she told Aftonbladet.
"It was a traumatic experience. No one should be treated the way they treated us."
At least one of the women plans to appeal the ruling, the TT news agency reported.