LOS ANGELES
–(
August 8, 2016
— Two indisputable sex experts,
Christy Canyon
and
Sydney Leathers
, will discuss what Republican candidate for president
Donald J. Trump
would be like as a lover on
Vivid Radio,
the world's most listened to adult radio network.  The discussion will take place on "
The Christy Canyon Show
" on
Thursday, August 11 at noon PT
.
Sydney Leathers made headlines for her involvement in a sexting scandal with former Congressman Anthony "Carlos Danger" Weiner, then a Democratic candidate for NYC Mayor.  She later recreated the scandal in a best-selling Vivid movie titled Sydney Leathers: Weiner & Me.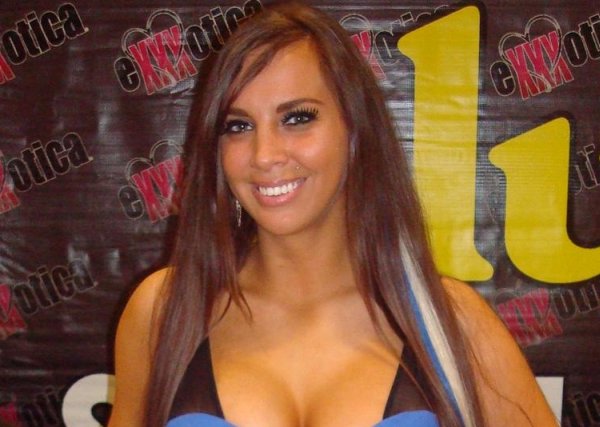 Christy Canyon is an award winning actress who is considered a legend in the adult industry. She has had her own popular show on Vivid Radio for almost three years and is the author of a book about her incredible career,
Lights, Camera, Sex!
.
"I'm looking forward to discussing what kinks our thin-skinned, porn-hating, poorly spray-tanned presidential wannabe could possibly have," says Sydney Leathers. "Believe me, I know how these guys are and Trump's ego is definitely bigger than his tiny little hands. I'm pretty sure I've got his number and the texts he would respond to," she added.
When Christy was asked if she would consider a one night stand with Trump, she replied, "Can I have Melania or the hot daughter instead?  Even if they're not any good, who cares?  They're hot!"
Other Vivid Radio hosts also weighed in on Trump.
Aiden Starr
, the host of "
Diary of a Dominatrix
," said, "Actually, I heard a rumor that this whole campaign is being controlled by Trump's dominatrix and he's humiliating himself on her orders.  How is he in bed?  However she tells him to be." And
April Flores
, host of "Voluptuous Life," said, "I think Trump would be the worst in bed.  I imagine him to be selfish, controlling and unimaginative with a gross looking cock."
Fans can tune to hear the conversation about Trump at
www.VividRadio.com
 or on the SiriusXM app channel 791.  The shows are available 24 hours a day on the site and are archived for further convenience.