(HealthDay News) — Teens who are in committed relationships and have good communication with their partner are among those most likely to get tested for HIV, a new study finds.
Researchers surveyed 980 sexually active teens aged 14 to 17 in the Bronx, where there is a high rate of AIDS. They found that 44 percent of the teens had been tested for HIV, the virus that causes AIDS.
Further analysis showed that 60 percent of those who have good HIV-related communication with their partner had been tested. The same was true for 54 percent of those in committed relationships, and 48 percent of those who had good communication and were comfortable discussing sex with their partners.
Overall, teens who had high HIV/AIDS-related communication with their partners were 3.7 times more likely to have been tested for HIV than those with low levels of partner communication, according to the findings in the November issue of the journal AIDS Patient Care and STDs.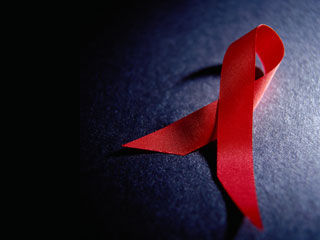 Teens who had more knowledge about HIV and engaged in risky sexual activity were not more likely than other teens to get tested for HIV, the investigators found. This group included teens who knew more about HIV and understood how the virus is transmitted, as well as protection and treatment methods.
"Despite efforts to educate about the risks of HIV and AIDS in schools, it is clear that more is needed to prompt adolescents to speak up and take the next step of getting tested," study author Dr. Hina Talib, an adolescent medicine physician at the Children's Hospital at Montefiore Medical Center, said in a college news release.
"Early identification of HIV in adolescents is associated with earlier treatment and better health outcomes, so it is especially important that these sexually active high school-aged adolescents be tested," noted Talib, who is also an assistant professor of pediatrics at Albert Einstein College of Medicine in New York City.
"These findings highlight opportunities for health care providers to include a discussion of the partner's testing status when counseling adolescents about HIV testing," Talib said. Programs to encourage HIV testing in the teens who need it most should be designed to include partner communication methods, she suggested in the news release.