Adult star, blogger and feminist advocate Tasha Reign has raised $10,000 in contributions so far to support 2016 AIDS Walk Los Angeles, taking place Sunday, October 23rd.
Reign's donation to the 32nd annual 10k charity walk – the organization's largest yet this year – will benefit APLA Health and 20 other L.A. County HIV service organizations, whose goal is to fight the spread of further infection and assist those struggling day-to-day with the disease.
"I'm so honored that my Reigndeer understand how important the fight against HIV is and have proven that!" said Reign. "It only motivates me to do more and raise more funds and awareness! Proud."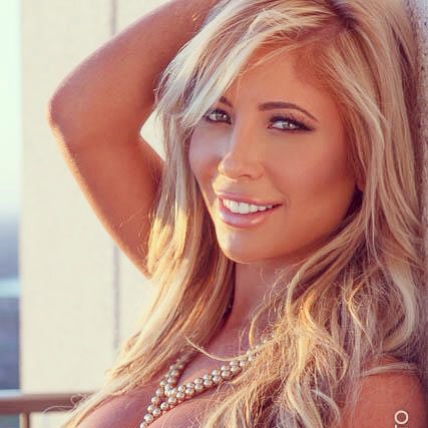 Reign, a regular contributor to lifestyle outlets such as Huffington Post, Bro Bible, OC Weekly, Galore Magazine and more, has recently lent her philanthropic efforts to Strategy & Soul, a movement to revitalize and empower working class communities of color, and her political power in the adult industry to college campuses to protest California Prop 60, a state initiative requiring adult performers to wear condoms while shooting sex scenes.
Visit Reign's AIDS Walk LA donation page to help a worthy cause.
ABOUT TASHA REIGN:
Adult performer, model, feminist, activist and journalist/blogger Tasha Reign has made a career out of empowering and breaking barriers for women by sharing her experiences and speaking openly about the ups, downs, myths and perceptions surrounding the porn industry.
Reign first entered the spotlight in 2006 during Season 3 of MTV's reality series Laguna Beach and fell in love with performing. She moved to Los Angeles at 18 and started modeling, which led to several high-profile layouts in Playboy Magazine, which led to a career in adult movies – all while Reign was enrolled as a student at UCLA.
After graduation, Reign put her Gender/Women's Studies degree to work, engaging in intelligent conversation about women's sexuality, politics and feminism in and out of the porn industry, chronicling her experiences in sharp, politically-charged essays and creating a buzz with shows such as Law and Order SVU and ABC's Nightline.
The star's career and talents have also been profiled in top media outlets such as The Guardian, LA Weekly, Bustle, Bro Bible, Huffington Post, OC Weekly and many more.
"I just really want to normalize sexuality and pornography as a medium for entertainment," Reign once said in an interview, perfectly summing up her goals both personally and professionally. "I feel like I stay true to myself and do what makes me happy."
For more information about Tasha Reign visit her at TashaReign.com, Twitter and Instagram