In a legal strategy that seems dubious at best, a Texas first-grade teacher is claiming she can't have molested one of her students because she is racist and doesn't like touching black children.
Esther Irene Stokes, 61, is accused of fondling a 7-year-old female student in March, according to the Houston Chronicle. Stokes, a teacher at Northwest Preparatory Academy in Humble, Texas, allegedly touched the girl on her "private parts" outside of her clothes, reports the Chronicle.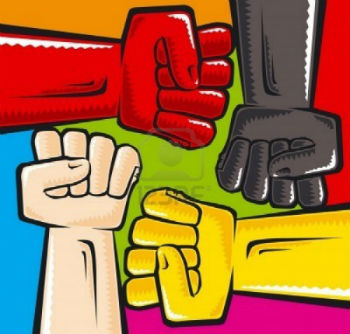 "The victim said that she was in the classroom alone with the teacher and that the teacher touched her on the outside of her clothes, on what she called her 'private part,' her vaginal area," Humble Police Department Detective J. Blanchard told Houston television station KHOU 11 News.
But Stokes has denied the allegations, claiming that her racist tendencies would prevent her from ever fondling a black student.
"She (said she) doesn't like to even touch the black children on their hand, she shies away when they try to hug her — she admitted to being prejudice [sic]," Blanchard told KHOU 11 News.
Stokes is being charged with a felony in the case, according to the Harris Country Sheriff's Department. She is due to be arraigned May 21.
"This type of accusation has never been made against this woman," Stokes' defense attorney Patty Maginnis told local ABC affiliate KTRK. "She's completely not guilty of this charge."
The child's mother, Shawntel Reace, has vowed to pursue justice in the case. Reace told KTRK that she would be transferring all four of her children out of Northwest Preparatory Academy, and that she now regrets sending them in the first place.
As of Wednesday morning, Stokes was still listed on the faculty page of Northwest Preparatory Academy, although statements obtained by both the Chronicle and KHOU claimed she had been fired.
Neither Stokes nor officials at Northwest Preparatory Academy responded immediately to requests for comment.