A scrambling device has been installed on the cable television system at a county jail in Liberty, Texas, after a probe revealed that inmates had gained access to pornographic television channels and had been watching it for months, the Houston Chronicle reports.
The prisoner's access to pornography was discovered after reporters from the local station Channel 2 News obtained internal emails, security logs and other documents from the jail through an open records request, according to Your News Houston.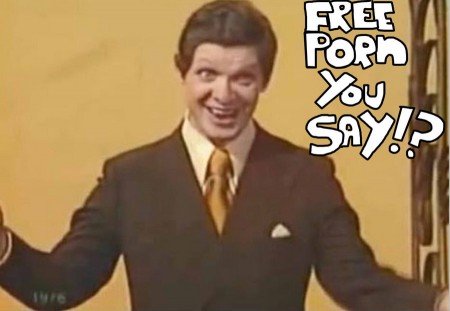 In e-mails obtained by Channel 2 News, security officers made repeated mention of the "inappropriate programs" the prisoners were watching, and continued to record such behavior in hall logs over the coming months, according to the station's investigation.
In the meantime, managers made multiple calls to Comcast, the local cable provider, asking them to scramble the channels, ABC 13 Eyewitness News reports. Captain Rex Evans, a spokesman for the Liberty County Sheriff's Office, told reporters that Comcast representatives refused to take their complaints seriously at first, saying they couldn't believe that the prisoners could find a way to access the pornographic channels.
Sheriffs said they believe the prisoners were able to access the channels by plugging cable wires directly into television sets instead of using Comcast's setup of routing signals through a cable box, Your News Houston reports. They continued to hound Comcast until a representative showed up to the prison and installed scramblers directly into the prison's cable system.
A Comcast representative told ABC 13 Eyewitness News that the inmates did in fact gain access to premium programming from Cinemax, but that is "wasn't like hard-core adult porn."
Read the full investigation at Channel 2 News.
Source: Huffington Post