Kerisha Mark's chest caused her pain that she thought was due to a heart attack or brain tumor. She underwent an operation to bring her breasts down to a double-D cup.
Many women long for bigger breasts. Not Kerisha Mark.
The 40-year-old Texan had surgery in October to bring her size 36NNN breasts down to a healthy double-D cup.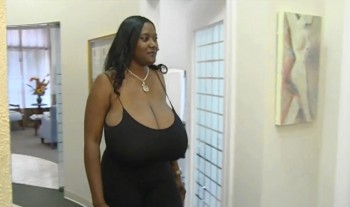 "I could not run or jump or work out at all,' she told the Washington Post. "I was very limited in a lot of things I could do."
Mark always had a larger chest than most. During her late 30s, though, it grew to triple-N size. She had to hold her breasts in place with duct tape.