Op/Ed by Michael Whiteacre
A common trait among fanatics and leaders of destructive cults is their shared desire to see the world destroyed in order to renew it or perfect it.
They're driven to achieve a new world through destruction; by the laying waste to the old one. And they don't give a damn how many innocents are harmed to achieve their greater purpose.
The Man Behind Measure B
Meet Michael Weinstein: creator of LA County's Measure B ballot initiative, AIDS profiteer and megalomaniac meddler.
Weinstein, president of AIDS Healthcare Foundation (AHF) schemed to to destroy the tiny, non-profit Adult Industry Medical (AIM) Healthcare clinic and its testing database in order to create a vacuum where once there existed a managed system. This plan constituted no less than a grisly science experiment being conducted, as adult director and former AIM board member Ira Levine has put it, "in order to satisfy the inchoate desire of uninformed outsiders to use us at the risk of our health as models for correct sexual behavior."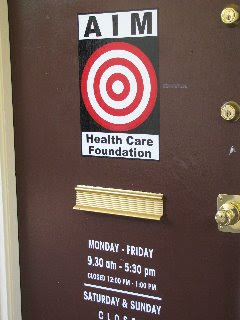 Largely as a result of the massive legal expenses it had incurred due to the assault by Weinstein, AIM was forced into bankruptcy in 2011.
Levine recalls, "It was the principle objective of AHF's smear campaign against AIM, conducted with the help of their low friends in high places in the local and state bureaucracies and mainstream media, to destroy AIM, and more importantly AIM's centralized data-base. They had to get rid of the system that was working in order to validate their claim that no working system existed, and they succeeded in this by playing hard, dirty and without let-up."
In the wake of AIM's closure, Weinstein issued the following statement in one of his patented smug, self-serving press releases:
"Now that AIM has closed–and the industry 'fig leaf' is gone–the responsible thing for the industry to do is to put performers' health first and require condom-use on all adult film sets."
Not like Weinstein was in any way involved in creating that situation or anything…Now is the time to stop this reckless fanatic.
On November 6th, vote NO on Measure B!