What a great bush!
Why did you decide to do porn/how did you get into it?
I never wanted to do Porn. Initially I was a fan of Tanya Tate and then we became friends and she shot with for my first scene called Tanya Tate's baby sitting academy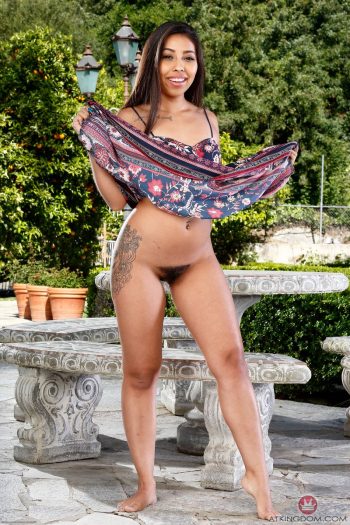 When did you shoot your first scene?
June of 2015
Do you think 2 hams for 20 bucks is a good deal?
Depends. What's the quality of the ham? How big? Cooked or uncooked? I'm asking the hard hitting questions here.
What have you done so far?
I've done some cool stuff. I shot an orgy for a music video. I traveled to New Zealand for InTheCrack.com. I've done some pretty creepy borderline rape Porn. The list goes on and on.
Where are you from?
I was born in San Diego but raised in Montana
What is your To Do List? (B/G, G/G, Anal, etc.)
I've never been creampied and I want to do badly. I also want to do lots of fetish and bdsm, suspension, electro shock stuff. I want to have an all girl orgy/gang bang. Also I want to do IR someday!
 Are you pro Bush?
If bush = pubic hair then fuck yes.
Who is on your To Do List?
Basically everyone.
What is your favorite position
Doggy
Southpark or Family Guy?
Both
What living celebrity would you like to have sex with?
Lady Gaga
Where can your fans find you?
Twitter: Justjasminexxx
Insta: Badbitcherina
Freeones: http://www.freeones.com/html/j_links/Jasmine_Summers/
OnlyFans.com/justjasminexxx
ATMLA: http://www.atmla.com/atmla2/tour/performers/40654-pornstar-jasmine-summers/details.php