There's a story floating around about pornstar Trinity St Clair running a fake fundraiser. The fundraiser, which was started for her mom, is being labeled as a fake based on a rumor that Trinity has a $60,000 balloon payment due on her mortgage.
The below screen grabs are the basis for the fraud allegation:
The problem with these screen caps is they're old.  The truth is, Trinity refinanced through another mortgage company. Below are copies of the new payment structure, along with the name of the new lien holder..Notice the date is 2016, where the date on the old paperwork is 2015, and the loan numbers are different :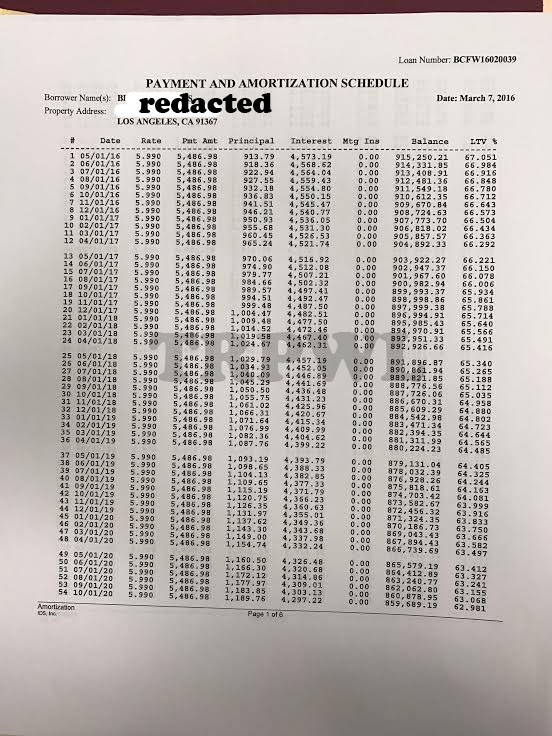 As you can clearly see, there is no 60,000 balloon payment anywhere on that print out..So if in fact there's no balloon payment, it makes the rest of the fraud story pointless.. After all, Trinity was allegedly gonna use the proceeds from her fundraiser to pay a balloon payment that as you can see, doesn't exist..
The story goes on to imply that Trinity's mom doesn't really have any serious issues, going as far as to ask anyone  who donates to file a police report…
Below are a few screens from Trinity's moms Dr. visits..I've just posted a couple, just enough to make a point:
ADVANCING COGNITIVE DETERIORATION. If you google that:
I'm not a Dr. but all of that sucks…
Ill leave you with this: