Internet provider says government should downplay its focus on online pornography, with ISPs criticizing proposed filters.
One of the UK's largest internet providers, TalkTalk, told education minister Sarah Teather that the government should downplay its focus on pornography filters and try to stop suicide sites instead, the Guardian has learned.
In a meeting with Teather, who as an MP led a campaign against the sexualization of children, TalkTalk chief executive Dido Harding said: "Suicide is more important to parents than porn, so why mandate [filters against] porn and not suicide?"
According to notes from the meeting in May 2012, released under a Freedom of Information request, Harding said that the government's plan to make users choose whether to opt in or out of being able to access sites designated as "porn" would be ineffective.
"Active choice by CD is not active choice," she told Teather, referring to some ISPs who offer filter options on installation software sent to customers on CD. "Getting network tools on [the] market needs to happen – TalkTalk is [the] only company with a solution – then worry about [consulting] option or active choice."
Prime Minister David Cameron, a contemporary of Harding's at Oxford, has said that he wants to see ISPs being more proactive over pornography. But a source at one ISP criticized Cameron's overt focus on pornography and claimed "politicians and the media are absolutely obsessed with it".
A TalkTalk spokesperson said suicide was the most commonly blocked subject matter by customers using its Homesafe content filtering software, followed by self-harm, pornography, weapons and violence in that order.
By 2010, suicide had become the single biggest cause of death for those aged 15-49 in the developed world, accordion to the Institute for Health Metrics and Evaluation.
TalkTalk, which has 4 million users for its internet service in the UK, compared to BT's 6.8m, Sky's 4.9m and Virgin Media's 4.5m, has also figured prominently in meetings with the government, records show. Harding was present at the majority of a series of private meetings about internet safety that were held between June 2012 and January 2013 with the minister for crime prevention, Jeremy Browne, minister for crime and security, James Brokenshire, and former parliamentary under secretary of state for equalities & criminal information, Lynne Featherstone.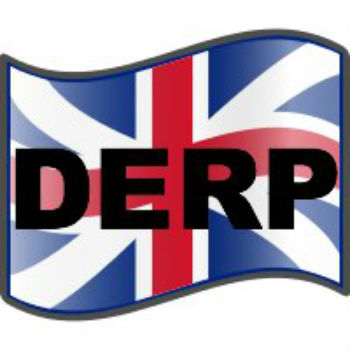 The row over online pornography, and Cameron's urging of ISPs and search engines to introduce blocking not just for illegal content, but also to offer the option over access to every user, has led to criticism from ISPs who see it as expensive and ineffectual, and rights groups who see it as the thin end of a wedge of censorship.
Cameron has proposed that by the end of the year, every new internet subscriber will be required to opt in to access porn, but critics have claimed the plans are ineffective because filters can also block material related to education or health, are more easily understood and circumvented by children than by their parents and are ineffective against material shared through peer-to-peer services.
Ministerial records indicate TalkTalk was the only ISP to have a private meeting with a minister from the Department for Education, and has also had multiple meetings with the Home Office.
During the same time period, official records show Virgin Media was the only other major ISP to have held a private meeting with the Home Office, when it met Brokenshire in November.
Harding, who studied at Oxford University with Cameron and is married to Conservative MP John Penrose, also meets Cameron every quarter through her role on the government's Business Advisory Group. BT's Sir Michael Rake left this group in late 2012.
Cameron will oblige all the ISPs to make every broadband account holder in the country make an "active choice" about whether they want to opt out of family-friendly content filters, and has credited TalkTalk with showing "great leadership" in the area.