University of Illinois trustees are considering a proposal to cover sex reassignment surgery as part of the student health insurance plan at the Urbana campus.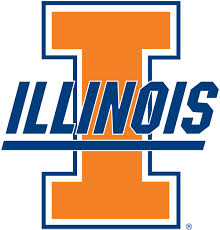 Amid chants from a rally outside, the board's Committee on Audit, Budget and Finance Committee on Monday reviewed proposed student insurance rates for 2014-15, which include a small premium to cover the surgery.
Trustees approved a similar plan last spring for the Chicago campus, where students had pushed for the coverage for two years.
Sex or gender reassignment surgery is the medical process by which transgender people change their physical, sexual characteristics to reflect their gender identity.
Students at the UI's Urbana campus requested the coverage last summer, and a student health insurance advisory investigated the option during the annual bidding process, said Edward Slazinik, associate vice chancellor for student affairs.
Only a fraction of the 15 percent rate increase proposed is due to the gender surgery coverage, he said. About 13 percent would go toward fees and coverage mandated by the Affordable Care Act, and 1 percent is for administrative costs, he said.
If the rates are approved, undergraduates would pay less than $2 per semester for the benefit, and graduate students would pay less than $3.
Overall rates would rise by $37 a semester for undergraduates, to $291 — still the lowest price in the Big Ten, Slazinik said. Graduate students would pay $48 more a semester for graduate students, or $376.
Students have the option of purchasing insurance through the university, but it is not mandatory. Students are required to have insurance but can remain on their parents' policies.
"We negotiate this policy and rate for students to be able to buy this as a pool," he said. "The student pays for the policy, and it's optional."
Supporters say the coverage is a matter of basic human rights, and the treatment can save lives for just a few dollars per student.
"Contrary to popular belief the coverage isn't that expensive at all," said UI junior Stephanie Skora, president of the Campus Union for Trans*Equality and Support.
Based on the history at other universities, few students use the benefit, UI officials say.
Trustee Timothy Koritz, who is a physician, repeated an objection he raised last spring, saying it was a matter of medical ethics. An 18-year-old who opts for the surgery is choosing "permanent sterility. There's no turning back," he said.
"I do not feel comfortable being any part of that."
He also said some parents or students might object on moral grounds. Koritz and Trustee Edward McMillan suggested making that portion of the fee optional even for those who buy the insurance. McMillan cited efforts by the University of Notre Dame to challenge the Affordable Care Act's requirements to provide birth control for employees.
But Trustee Pamela Strobel said that would likely disrupt the bidding terms negotiated with the insurance company. She said she's uncomfortable getting parents involved because of feared moral opposition.
"There's a significant difference between Notre Dame as a private, Catholic institution and a public university," she said.
Student Trustee Mike Cunningham complained that the proposal just appeared on his desk last week, even though discussions had been under way since August. He said 60 percent of undergraduates buy the insurance.
"I'm not entirely sure we have included everybody or that students have knowledge about this," he said.
Supporters pointed out that the Illinois Student Senate approved a resolution in early December supporting transgender equality on campus, including health coverage.
More than 100 people gathered outside the meeting at the National Center for Supercomputing Applications to show support for the coverage. A change.org petition also drew about 2,000 signatures.
Justin Ostrowski, a student senator, said the objections raised Monday were just "straw man" arguments from those who oppose the idea.
Based on last spring's vote, Ostrowski said he still expects the proposal to be approved next week, when the full board meets in Urbana.
The movement to include the surgery in college health plans began around 2005. Several dozen schools now offer it, including the University of California system and the University of Michigan.