March Madness isn't just great for Las Vegas casinos … it's also HUGE for the ho business … with one Vegas-area brothel telling TMZ Sports sales have been BOOMING since the first tip-off.
We spoke with a rep for Sherry's Ranch in Pahrump, NV … who tells us the hotel connected to the brothel is filling up almost as fast as the women on staff!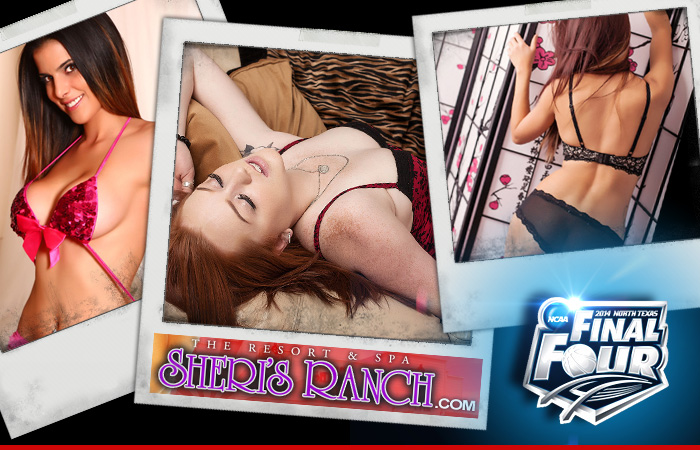 FYI — March Madness is the biggest event in Vegas, bringing more people to Sin City than the Super Bowl … and it seems EVERYONE benefits.
"Judging from the brothel hotel bookings we have so far, we expect to see at least a 50% revenue increase this weekend and we expect to do very well for the remainder of March Madness" … the rep tells us.
We also spoke with a bunch of the staffers at the ranch who tell us they're breaking out some basketball-themed specials for the sports fanatics in town.
Callie tells us … "If a guy really wants to have a great March Madness experience he needs to experience my special sports deprivation treatment. He comes into Sheri's thinking he's going to enjoy the game in our sports bar with some hot girls, but I'm going to abduct him, blindfold him, and take him to our BDSM chamber."
"There I'm going to shackle him to our forced orgasm chair and, by the time I'm done with him, he'll forget all about basketball … he might even forget his own name."
Juna tells us … "My fantasy is to **** on a **** while making [a basketball fan] focus on the game."
Mandi Love tells us … last March Madness she banged a frat boy in the backside with a John Holmes-style strap-on and is hoping to repeat in 2014.