Vivid Entertainment will release Kimberly Kane's Family Secrets, a dramatic new adult suspense feature, on Sept. 1 online at www.vivid.com,
Kane is an award-winning, multi-faceted artist whose talent is on full display in her new feature, which she co-wrote with Rex Owen and in which she directs and acts. Her fans will love the story line, which mixes dramatic high tension with sizzling sex scenes.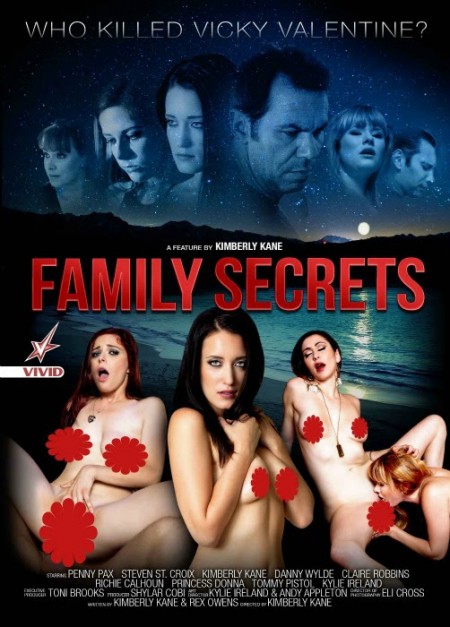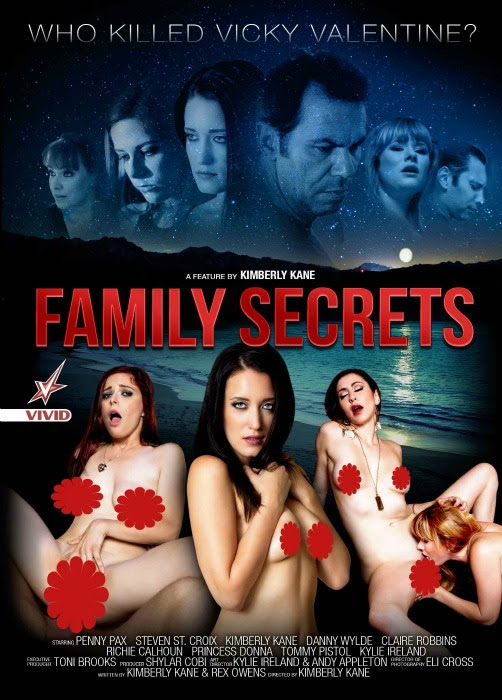 When the body of a young woman is discovered on a popular San Francisco beach, a chilling web of lies, sexual depravity and dark "family secrets" unfold and everyone is a suspect. The minutes go by and the clock is ticking to solve the mystery and the question on everyone's mind — who killed Vicky Valentine?  Was it the two suspicious guys she met at a nearby bar, her stepfather, her mother, her girlfriend, or someone else?
"Family Secrets is a neo noir mystery with intense sex scenarios.  We shot on location in San Francisco which gives the movie a unique overtone.  All of the actors/actresses in the movie are A-list and all of the performances are career bests.  I'm extremely excited for people to see this movie," said Kane.
Kane plays the gorgeous but hardboiled detective in charge of the case and her expertly cast group of actors includes Penny Pax, Claire Robbins, Princess Donna, Steven St. Croix, Tommy Pistol, Danny Wylde, Richie Calhoun and Kylie Ireland.
About Vivid: Founded in 1984, Vivid Entertainment is known as the leading source for quality erotic film entertainment. It achieves wide brand-name awareness through its films, innovative marketing and licensing programs for products ranging from condoms to vodka and apparel to gentlemen's clubs. Vivid's movies are seen online, in DVD, VOD and on VividTV worldwide. Its Vivid-Celeb imprint made "celebrity sex tape" a now familiar term and helped launch the Kardashian phenomenon in the process. Vivid is the most awarded studio in the history of the industry. Vivid's 24/7 radio channel is available on vividradio.com and the SiriusXM app 791. For more on Vivid visit twitter.com/VividCorp or facebook.com/Vivid.