by Nathan Goodman at The Center for a Stateless Society (C4SS) —
This weekend I had the pleasure of attending Students For Liberty's New Orleans Regional Conference. It was a delightful event, featuring a talk by C4SS's own Roderick Long along with many other radical, principled, and insightful speakers.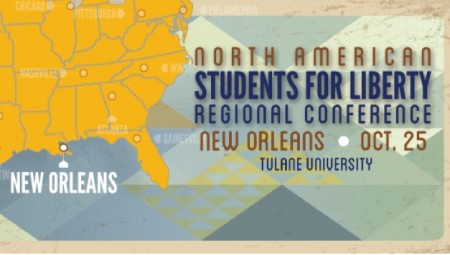 One of the most interesting presentations was by Maggie McNeill, a retired sex worker who blogs at The Honest Courtesan. Her talk debunked a variety of common myths surrounding sex work, and made a compelling case for decriminalizing prostitution. Moreover, she argued that the criminalization of sex work undermines everyone's liberties, even for people who never intend to buy or sell sex, and that the 'War on Whores' is beginning to take the place of the War on Drugs.
Increasing enforcement of anti-prostitution and anti-trafficking laws enables the state to target the same people they've targeted under drug prohibition, McNeill argued. She explains that when young people join gangs, one of their roles is bringing in revenue. Men largely do this by selling drugs, while women often do this by selling sex. Thus, the War on Drugs enables the police to arrest and incarcerate young men of color for selling drugs. In the case of prostitution, however, the men in the gang can be arrested and indicted as "traffickers" or "pimps." In both cases, McNeill argues, young men of color are criminalized.