A post by our own Christina Parreira about whorearchy, and what's it really like in a legal Nevada brothel, from Maggie McNeill's indispensable blog, The Honest Courtesan (and featuring comments from Belle Knox) —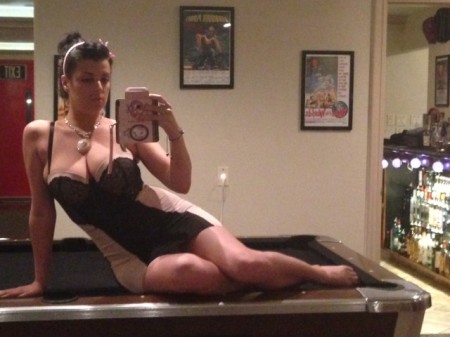 As someone who has worked in different sectors of the sex industry for years, I have met and befriended many sex workers in various parts of the industry, both legal and illegal.  But until January, I had never worked in a brothel, and like many sex workers only knew the stereotypes.  Although some sex worker publications have written about the brothels, they are missing the one thing that should be essential to any article about the experiences of a marginalized group: the voice of the workers.  I have only worked in one brothel for four 7-12 day stays, so I do not profess to be an expert; that being said, I am happy to share some of my observations about brothel life, and I thank Maggie for giving me a platform to do so!
I will NEVER forget my first day moving into the brothel!  I was absolutely terrified and had no idea what to expect in terms of income, relations with other workers, and client interactions.  I was no stranger to sex work, but had never been required to live on premises.  The fear of confinement was anxiety-provoking, and having to obtain a sheriff's card to legally work as a prostitute was no picnic either.  Despite the hassles of regulation, I pushed my reservations aside and instead focused on my aspirations to conduct brothel research as a worker.
First, a lengthy disclaimer:  I am not advocating brothel work, nor saying it is any better or worse than other types of sex work.  I cannot and will not speak for others, but I can certainly speak for myself.  Despite the flack that I caught from activists who labeled me as a "traitor" for working in the legal system, I enjoy working in the brothel.  I know myself well enough to know that I am not cut out for independent work:  the advertising, the screening, the (unfortunate) fear of arrest.  The brothel provides the comfort of structure and safety without the worries that accompany work in a criminalized system.
I believe that decriminalization (or rather, full legalization, the more accurate way to describe it) is the ONLY acceptable answer to the problems created and perpetuated by criminalization; however, I would still choose to work in a brothel rather than independently given the choice, a choice that ALL workers should have.  No one should be confined to working in a legal system that requires licensing and testing regulations, just as no one should be confined to working independently if there are other options available.  No one should be shamed for their decision to participate in the legal brothel system, regardless of whether or not anyone else believes that the brothel system is exploitative.  That's the funny thing about rights; they should apply to everyone regardless of personal preference.  The whorearchy is still alive and well, but more on that later.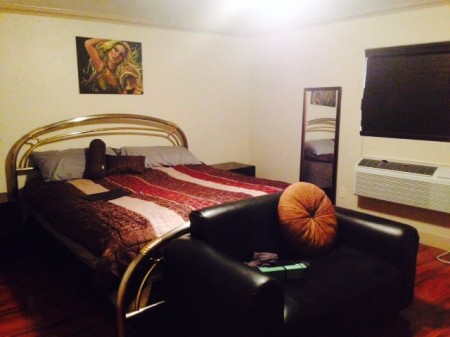 Life in the brothel is dictated by sound; something as simple as a doorbell could cause a spring to action or a sigh of relief.  The entrance is locked, just as any door to a home would be locked.  The manager on duty is referred to as "House Mom" by workers, which I believe helps to add to the "homey" feel of the brothel.  First and foremost it is a business, but it is also a home that houses sex workers of all ages, ethnicities, body types, and backgrounds.  The feminist assertions that brothels only employ "hegemonically beautiful" young, thin women is simply not true.
I will repeat: the radical feminist assertion that all brothel workers are tall/thin/large breasted/blonde/young/blah blah blah is simply not true; I see women of all shapes, sizes, races, ethnicities, and ages.